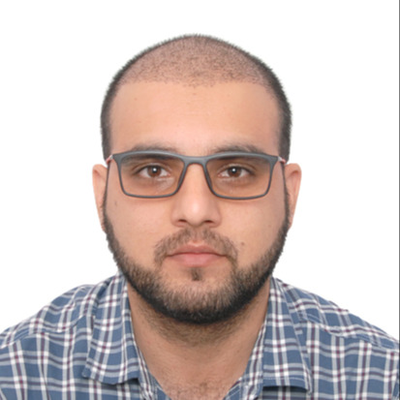 Über Behroz Waseem Khan:
Performance driven professional of unique/diverse experience in DevOps, Cloud Solution Designing and Architecture, Technical Services Delivery on Cloud, OpenShift/Kubernetes, SDN solutions, working experience with multiple vendors like RedHat & Ericsson.

CERTIFICATIONS:
AWS SAA, Redhat Openshift, Containers, RHEL & Ansible certified Engineer


 
Erleben Sie
15 DEC 2016 – 18 OCT 2022– Muscat, Oman
CLOUD NETWORK MANAGER – CONNECT ARABIA INTERNATIONAL LLC OMAN
Worked as a Cloud Network Manager provided support and expertise to Connect Arabia International.
⚫ Deployment and Management of Redhat Openshift Platform, Ericsson Kubernetes (ECCD).
⚫ Application deployment to Openshift cluster, Micro-services architecture, containers, load balancing,
High Availability, Helm & Operator Framework installation.
⚫ Setup, configuration of Master Node, Infrastructure Node, Worker Node, Router, Configuring Service,
Service Layer, HA, Disaster Recovery(DR) plans & strategies. YAML manifest file creation for K8's
resources.
⚫ Monitoring and logging using Prometheus, Grafana, EFK Stack (Elasticsearch, Kibana).
⚫ Support for patches and upgrades.
⚫ AWS experience in solution Designing and deployment architecture using EC2, ECS, EKS, S3, EBS,
ELB, Auto Scaling groups, VPC instances, HA, Disaster Recovery(DR) strategies, Resiliency.
⚫ Implementation of CI/CD pipelines and versioning control using GitLab and GitHub.
⚫ Expertise in Agile methodology and tools Scrum/Jira delivery methods.
⚫ Infrastructure and resource automation on AWS using Terraform as (IaC),
⚫ Automation using shell scripting and Python.
⚫ Linux OS administration and installation on Virtual or BareMetal servers (RedHat Enterprise Linux,
and other linux distributions)
⚫ Placed at the center of activities, entailing a high level of interaction with Product Units, Systems
Integration teams as well as Customer, Technical, Marketing and Business Development teams
Manage and contribute with presentations and discussion in customer workshops, providing NFV
Cloud business solutions and technical expertise.
⚫ Manage and participate in various delivery activity streams, acting as end-to-end architect, lead
technical discussions and take part in critical issue handling.
⚫ Responsible for training the NOC engineers for daily basis issues and troubleshooting. 
 
Bildung
4 AUG 2014 – 1 DEC 2016 – Islamabad, Pakistan
CS CORE CONSULTANT – HUAWEI-TECHNOLOGIES CO. LTD (People Outsourced)
Worked as a "CS Core Consultant" for HUAWEI Maintenance Project and
providing L2 support as third-party contractor under Professional Employers
Private Limited (People).
⚫ Responsible for providing Level-2 support to JAZZ Pakistan nationwide covering IMS, GSM & LDI
network 13 ATCA MSC's, 10 CPCI MSC's, 65 MGW's, 4 SBC's and LDI-ATCA SOFTX3000 services.
⚫ Responsible for planning and version/patch upgrading JAZZ vIMS CSCF3300, ATS9900,
ATCA/CPCI MSOFTX3000, UMG8900 & SE2900, SBC26000.
⚫ Handling critical/routine troubleshooting issues and analyzing them to provide the best feasible
solution and escalate to the Huawei TAC.
⚫ Problem solving related to roaming partners, new SIP interconnects.
⚫ Responsible for O&M daily routine issues handling reported by local subscribers or international
carriers.
⚫ Manage & execute network expansion activities including HW/SW upgrades, license
loading/activation in MSCs and MGWs and installation & commissioning of new core nodes.
⚫ Handle network performance related issues and KPIs monitoring.
⚫ Coordination with Network Planning & Optimization teams for network related issues.
⚫ Coordination with Marketing and Commercial counterparts for finalizing SLAs with LDI Careers and
International Roaming Partners.
⚫ Helping customers with roaming troubleshooting and carrier migrations.
⚫ Reviewing, discussing, planning & implementing the latest rectifications nationwide as per Huawei
HQ recommendation.
Projects:
⚫ Planning and version upgrading JAZZ IMS CSCF3300, ATS9900, ATCA/CPCI MSOFTX3000,
UMG8900 & SE2900, SBC26000 nationwide network.
⚫ Reviewing, discussing, planning & implementing the latest rectifications nationwide every year as
per Huawei HQ recommendation. 
 
Fachleute, die mit Behroz Waseem konkurrieren
Fachkräfte aus demselben Technik / Architektur-Sektor wie Behroz Waseem Khan
Fachleute aus verschiedenen Bereichen in der Nähe von Ilmenau, Thuringia
Andere Benutzer, die Behroz Waseem genannt werden
Jobs in der Nähe von Ilmenau, Thuringia
---

Deutsche Bahn AG

Erfurt, Deutschland

Ganztags

€60.000 - €90.000 pro Jahr

Zum nächstmöglichen Zeitpunkt suchen wir dich als AWS Cloud Engineer:in (w/m/d) für die DB Systel GmbH am Standort Berlin, Erfurt oder Frankfurt (Main). An diesen Team-Standorten treffen wir uns regel ...

---

Cloud Solution Architect – Platform as a Service (m/w/d) · Aachen · Bensheim · Berlin · Bonn · Bremen · Dresden · Düsseldorf · Erfurt · Göttingen · Greven · Hamburg · Hannover · Karlsruhe · Köln · Lei ...

---

CGI

Erfurt, Deutschland

Ganztags

Position Description: · Du fühlst dich in einem operativen Umfeld ganz zuhause? Begriffe wie Agile, Cloud und Governance sind für Dich keine Fremdwörter, sondern Teil des Mindsets? Dann werde Mitglie ...