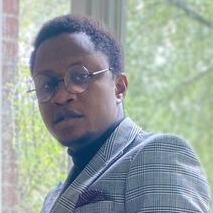 Über daniel chuks:
Experienced accountant with a strong understanding of financial planning and forecasting, now leveraging this expertise in the field of supply chain management. Skilled in optimizing supply chain processes and reducing costs through effective analysis and problem-solving. Strong communicator with the ability to bridge the gap between finance and supply chain teams
Erleben Sie
11/2022 – present
Supply chain intern-procurement
Fivetwo global services ltd
 I oversaw alongside the team-lead the procurement process in terms of identifying potential suppliers, issuing requests for proposals, evaluating bids, negotiating contracts, and monitoring suppliers' performance as it relates to orders made for drugs and medical equipment from local and international suppliers.
Managed inventory levels by collecting and analyzing data related to inventory levels and order fulfillment rates to ensure no stock-out, maintained buffer levels & controlled the logistics process. like transportation costs.
Analyzing sales and market trends to create demand forecasts for products and creating reports of the previous estimates after comparison with key performance metrics.
In assisting the supply chain team, I ensured tasks were done timeously and accurately while engaging in discussions with various stakeholders to improve the supply chain process.
Extensive vendor management to ensure the right vendor is selected to deliver the best quality products at the required time.
Working closely with the team lead and regulatory bodies to ensure compliance with regulations, and company policies as it relates to the supply chain.
10/2019 – 10/202
Account manager
Fivetwo global services ltd
Establish and develop connections with essential clients to better understand their procurement needs and demands, particularly those of hospitals, clinics, and healthcare organizations.
Develop and implement strategies for boosting sales and gaining market share in cooperation with cross-functional teams from the departments of operations, marketing, and sales.
In order to assure timely delivery and quality assurance, manage the procurement process, which includes locating and choosing suppliers, negotiating contracts and prices, and keeping an eye on supplier performance.
Making sure customers receive expert product knowledge and technical experience, including information about product specifications, clinical applications, and legal requirements.
Evaluate market trends and customer input to find areas for developing new items or making changes to already-available goods and services.
Create and maintain budgets and forecasts, including income forecasts and cost budgets, for the allocated accounts.
Provide senior management with regular reports and updates
07/2018 – 09/2019  Abuja,Nigeria
Senior Accountant
Zankli medical Center
I prepared Payroll & Tracked payments to internal & external stakeholders.
I prepare Bank reconciliations,& acted as Bank, Account receivable & payable liaison/manager.
I initiated financial transactions & applied financial policies & regulations in the execution of the project.
I managed cheques, vouchers, petty cash/imprest, payment schedules, organizational asset register, etc
I compute taxes and prepare tax returns (PAYE & WHT).
I prepared monthly, quarterly & yearly budget forecasts &financial reports.
I prepared & manage statements of financial position and income statements.
08/2017 – 07/2018  Abuja,Nigeria
Assitant Internal Auditor
Zankli medical Center
I ensured policies, procedures, legislations, & regulations of the organization are adhered to strictly.
I Set up internal control to avoid connivance, Investigated fraud & communicated the findings & make recommendations.
I gathered, & analyzing data to assess the company's financial risk, preparing an audit report & Safeguarding the company's assets.
I audited the efficiency of business processes & checked the accuracy of financial reports & risk management efforts.
I promoted work ethics & help identify improper conduct, shortfalls, or gaps in processes.
I provided an opinion (Unqualified, qualified, adverse, or disclaim).
04/2016 – 04/2017 Zaira, Nigeria
Business studies Tutor
Chindit Boys junior secondary (NYSC)
Prepared, delivered lectures, evaluated, compiled, administered & grade students' class work, assignments & examinations.
Prepared lesson notes, plans,& homework assignments,& Maintained students' attendance records
Initiated, facilitated & moderated classroom discussions
01/2012 – 12/2014 calabar, Nigeria
Account Manager (contract)
Diamond Bank plc
Maintaining relationships with existing customers with an increased retention rate.
I developed a new marketing strategy by leading a campaign to universities and higher institutions on the need to own an account with our bank and this led to an increase in the customer base
I provided financial advice on the best packages available for students that will result in maximum return on savings.
I managed accounts and provided customer support as it relates to irregularities in account opening, banking app, and automated teller machine-related issues
Bildung
10/2021 – present soest, Germany
Business Administration with informatics
Fachhochschule Südwestfalen
03/2020 – 10/2021 Dresden, Germany
M.A - International management
University of applied sciences
Supply Chain Major
08/2020 – 01/2021 Paris, France
Exchange semester ESCE International Business School
(international management)
02/2011 – 12/2015
Calabar, Nigeria
B.Sc (Accounting)
University of Calabar
Fachkräfte aus demselben Transport / Logistik-Sektor wie daniel chuks
Fachleute aus verschiedenen Bereichen in der Nähe von Dortmund, Kreisfreie Stadt Dortmund, Arnsberg
Andere Benutzer, die daniel genannt werden
Jobs in der Nähe von Dortmund, Kreisfreie Stadt Dortmund, Arnsberg
---

Randstad

Schwerte, Deutschland

wir suchen im Auftrag unseres Kunden, dessen Kerngeschäft die Produktion von fortschrittlichem Stahl ist, eine motivierte Persönlichkeit als Supply Planer (m/w/d). Vor Ort im schönen Schwerte Entweder ...

---

Hays Professional Solutions GmbH

Wuppertal, Deutschland

Nebenberuflich

Analyse der Supply-Chain-Prozesse · Grobe Strukturierung des Projekts durch Erstellung eines Zeitplans · Projektkosten (intern und extern) und Projektinvestitionen definieren · Vorbereitung und Koor ...

---

STAFFXPERTS GmbH

Wuppertal, Deutschland

Ihr Profil · Wirtschaftsstudium mit Schwerpunkt Logistik oder Ausbildung im Bereich Logistik sowie Berufserfahrung im Bereich Supply Chain Management und/oder Qualitätsmanagement · Erfahrung im Proj ...