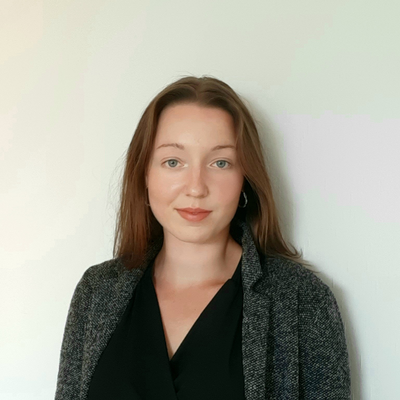 Angebotene Dienstleistungen €25

/ Stunde
Bildung / Ausbildung (1)
Sprachunterricht

Über Lina - Sophie Sperlich:
Hello there,

My name is Lina. I am a psychology student in Germany and currently on the lookout for new job opportunities. I love teaching the German language, which I've already gained experience in. As a native German speaker, I've engaged with language learners through tandem partnerships.
 
There are several ways we can approach our lessons: For instance, we can engage in dialogue sessions, which will help you become more comfortable with spoken German. Another effective approach is vocabulary building, where we focus on relevant words and phrases for various contexts – I can provide vocabulary lists if you`re interested. Additionally, we can incorporate presentations if you want to practice your presentation skills in german.

Flexibility is key - Lets find a teaching method that aligns with your preferences and schedule. To help you get a better idea of what's possible, here are a few suggestions that I've found to be effective for efficient language learning and have yielded great results in the past:
Interactive Dialogues: Engaging in conversations that mirror real-life scenarios will boost your conversational skills and comprehension.
Vocabulary Mastery: We can create targeted word lists and practice their usage in context to strengthen your language skills across diverse topics.
Thematic Presentations: Preparing and delivering brief presentations on various themes will build your confidence in expressing ideas in german.
Error Analysis and Correction: By identifying and correcting mistakes together, we can refine your grammar, sentence structure and pronunciation over time.
Progressive Challenges: Gradually increasing the complexity of our lessons ensures a steady and manageable growth in your language proficiency. Another option is to work together with books for you desired language level – but this is not mandatory!

Feel free to share your thoughts and preferences during our discussions. Your input is valuable in shaping our lessons for success. I'm excited about the prospect of embarking on this language-learning journey and help you achieve your language goals.

Looking forward to our first video call!

Warm regards, Lina
Erleben Sie
While I may not possess formal teaching experience, I have had the privilege of sharing the German language with others, striving for continuous improvement at every step. My teaching approach centers around nurturing a passion for learning and fostering a solid foundation. This philosophy has consistently yielded successful outcomes while making the learning process enjoyable.
Beyond teaching, I've embarked on my personal language-learning journey, reflecting my commitment to growth and proficiency. This commitment has translated into academic achievements, highlighting my dedication and determination to succeed.
Next to my psychology studies I have gained valuable skills in some jobs in the customer service, where effective communication and understanding individual needs were paramount. These experiences have honed my ability to connect with people which is essential in the realm of education.
As I step into the role of a German Tutor, I'm eager to bring my customer-centric mindset, language teaching experience, and personal language journey to guide and inspire learners. My goal remains to facilitate learning by emphasizing incremental progress and success-driven spirit.
Bildung
I am currently pursuing a degree in Psychology, having previously graduated from secondary school with the second-highest rank in my class. I successfully completed my high school diploma, during which I actively engaged with tandem partners to enhance my language skills.
Fachleute, die ähnliche Dienstleistungen wie Lina - Sophie Sperlich anbieten
Fachkräfte aus demselben Bildung / Ausbildung-Sektor wie Lina - Sophie Sperlich
Professionelles Angebot Sprachunterricht leistungen
Professionelles Angebot Sprachunterricht leistungen
Fachleute aus verschiedenen Bereichen in der Nähe von Kassel, Kreisfreie Stadt Kassel, Kassel
Andere Benutzer, die Lina genannt werden
Jobs in der Nähe von Kassel, Kreisfreie Stadt Kassel, Kassel
---

Medizinjobs24

Kassel, Deutschland

Raum Kassel: · Anästhesiepraxis sucht Nachfolger · gute Gewinnlage · mehr auf Anfrage · Unser Auftraggeber ist eine anästhesiologisch-schmerztherapeutische Praxis im Raum Kassel. Man sucht dort ei ...

---

Berufsstarter

Brakel, Deutschland

Berufsstarter hilft dir den richtigen Ein­stieg in das Berufs­leben zu finden oder dich neu zu orien­tieren und die passende Stelle im Vertrieb zu entdecken Training-on-the-job und Coachings für den p ...

---

CGI Deutschland

Kassel, Deutschland

€50.000 - €80.000 pro Jahr

Position Description: · Als Project Manager:in unterstützen Sie unsere Kunden bei der Umsetzung der digitalen Transformation, insbesondere helfen Sie Digital Assets (Webseiten, APPs, andere digitale A ...