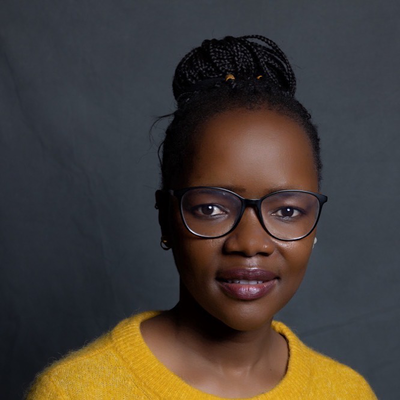 Über Melab Ifesa BALDENHOFER:
With 7+ years of experience as a Research Consultant with a demonstrated history of working in the non-profit organization management industry. Skilled in Nonprofit Organizations, Analytical Skills, Microsoft Word, Communication, and Data Collection. Strong research professional with an M.sc in Global urban Health, B.S.C in Community Resource Management, and a Diploma focused in Project Planning Management with certified Monitoring and Evaluation.
I pride myself on my ability to grasp technical requirements quickly and easily. Along with all the necessary qualifications and skills of project implementation, and monitoring and evaluation, I have extensive knowledge in effective report writing, data collection, designing tools, conducting an evaluation, developing performance monitoring indicators, planning and implementing participatory monitoring and evaluation, quantitative data analysis using statistical packages for social science, qualitative data analysis, integration of quantitative and qualitative data, presentation skills, and designing monitoring and evaluation systems. I am goal-oriented and proficient in SPSS, Excel, CS entry for Data, SAP, MS Office, and other IT software important for data analysis and management. My written and verbal communication skills are impeccable being fluent in English and Swahili and intermediate B1. Similarly, are my teamwork, leadership, and management abilities, as I have worked with various project stakeholders and project implementation teams.
Erleben Sie
PROFESSIONAL EXPERIENCE
04/2023 Attendant at the Digital Transformation in Global Health Global Training Seminar,
a cooperation of the University Clinic of Heidelberg, Heidelberg Institute of Global Health, DAAD, & Evaplan International Health, supported by the BMZ
 Identifying opportunities and challenges of the digital transformation in the healthcare sector globally;
 Evaluating and assessing digital options;
 Identifying and prioritising digital projects and how they respond to policy and stakeholder needs
 Understanding concepts of crises in healthcare;
 Risks of digitalisation in healthcare;
 Basics of Cyber Security;
 Communication during healthcare emergencies, emergency healthcare tools;
 Digital health leadership and Governance.
08/2016 – 03/2018 Education Counsellor at PIE International Education Service Ltd
 Managing databases;
 Organising events (Social Media campaigns, fairs);
 Organising workflows, activities, and seminars;
 Communicating with career counsellors und local embassies;
 Developing strategies, market access and training modules;
 Overseeing students through the admission process;
 Managing recruitment activities and sales & marketing in key regions;
 Cooperating with the recruitment team at Laureate's Monash University.

  01/2016 – 07/2016 Programme Assistant at International Cultural Youth Exchange Kenya
 Strategic monitoring, technical and programme administration;
 Leading the core programme team, coordinating resource mobilisation;
 Monitoring efficient finance and resource management;
 Managing human resources and trips and checking of receipts;
 Leading workshops and seminars for international volunteers.
03/2014 – 10/2015 Various positions as Research Assistant at Population Service Kenya/Visina Consult Ltd/CEMASTEA/IPSOS Synovate/Starkey Hearing Foundation
 Data collection/cleaning/analysis/reporting/publishing;
 Administering of questionnaires;
 Monitoring and Evaluation of projects and trainings;
 Ensuring proper reporting;
 Developing tools for data collection and analysis;
 Participating in innovative and standardised research.
04/2015 – 09/2015 Trainee in Project Monitoring and Evaluation at AMREF Kibera Community Health Centre
 Administering data, trainings regarding Data Demand und Information Use (DDIU);
 Developing and managing databases for Monitoring and Evaluation (M&E);
 Internal and external reporting (using IQCARE, DHIS, KEPHIS, Open MRS);
 Strategy development and quality intensification;
 Office administration and logistics.
Bildung
EDUCATION & PROFESSIONAL QUALIFICATION
  10/2022 – Current Data Analytics training programme at Career Foundry (using Excel, Tableau, SQL, and Python)
 10/2022; Strategic Environmental Assessment (SEA) training
by the Association of Postgraduate Programmes with special Relevance in Developing Countries (AGEP), funded by German Academic Exchange Service (DAAD) & the German Federal Ministry of Economic Cooperation and Development (BMZ)
 10/2019 – 09/2020; M.Sc. Global Urban Health; University of Freiburg
 09/2015: Online training course 'Protecting Human Research Participants' at the National Institute of Health, Department of Extramural Research
 06/2014 – 12/2016; Diploma in Project Management, Kenya Institute of Management
 03/2014 – 04/2014; Certificate in Monitoring and Evaluation (SPSS), AMREF
 10/2009 – 12/2013;  B.Sc. Community Resource Management (Public Health), Kenyatta University Kenya
 01/2004 – 12/2008; Certificate of Secondary Education, Aga Khan High School Nairobi.







 
Fachkräfte aus demselben Gesundheitswesen-Sektor wie Melab Ifesa BALDENHOFER
Fachleute aus verschiedenen Bereichen in der Nähe von Allensbach, Landkreis Konstanz, Freiburg
Jobs in der Nähe von Allensbach, Landkreis Konstanz, Freiburg
---

Bertrandt

Ravensburg, Deutschland

Ganztags

Projektmanagement von Förder- bzw. Gesamt­anlagen während der gesamten Projekt­laufzeit · Claim- und Change-Order-Management · Auftragscontrolling, Project Reviews und Project Reporting · Enge Zusa ...

---

HENSOLDT

Immenstaad, Deutschland

Company · HENSOLDT Sensors GmbH Full time / Part time: · The position can be filled in full or part time. · Summary · Für den Bereich "Simulation Program" suchen wir zum nächstmöglichen Zeitpunkt ...

---

INNOSYSTEC GmbH

Salem, Deutschland

Ganztags

Über INNOSYSTEC GmbH: · Wir sind ein international agierender Anbieter von Softwarelösungen für Big Data. An unserem Firmensitz in Salem am Bodensee entwickeln wir Produkte und Systeme, die große Date ...