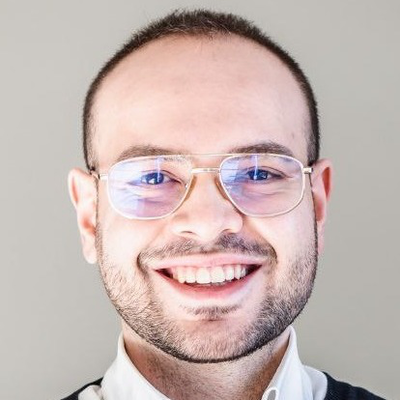 Über Pouria Sadeghianfar:
A highly motivated and enthusiastic individual with over four years of experience in the food and agricultural industries. Experienced in conducting laboratory and field trials at the University of Göttingen and Kassel as a scientific and technical student assistant. Skilled in day-to-day tasks related to consumable quality control and R&D as a working student for vertical farming products at the Miele Group. Completed an internship and temporary work contract at Limagrain GmbH, an industrial seed production company, where they gained hands-on experience in plant breeding and agronomy work. Possesses excellent interpersonal, analytical, and communication skills and is well-organized, independent, creative, and a team player.
Erleben Sie
08.2022 - Present
Agrilution Systems GmbH, 81379 München, Bavaria, Germany
Working student- Consumable quality, Agrilution/Miele Group
Developed ISO 2859-1 and AQL batch sampling guidelines for consumable production.
Conducted daily quality control, internal audits, and supported ISO 9001:2015 standards. 
Utilized SPC and statistical tools for test data evaluation and KPIs.
Conducted R&D for sustainable consumable adhesives using biopolymers (Chitosan, Alginate). 
Performed root cause analysis, documented test data, and contributed to GHP through FMEA. 
Consumable quality improvement while adhering to GMP, HACCP, and QACCP regulations.
10.2021 - 03.2022
FACULTY OF BIOLOGY, CHEMISTRY, 95440 Bayreuth, Bavaria, Germany/ Prof. Dr. René Uebe
Student assistant- Food microbiology
Analyze food preservatives to inhibit microbial growth.
Count spore formers in spices for safety evaluation and quality assessment.
 Assist in yogurt fermentation with bacterial strains and test the protective culture Bacillus megaterium efficacy using the blank disk technique.
03.2021 - 08.2021
Department of Agricultural and Biosystems Engineering, University of Kassel/ Pro. Dr. Oliver Hensel
Student research assistant in a DFG-funded project
NIR image acquisition for quality assessment of dried fruit slices.
Using 5 imaging techniques: Hyper-spectral, Bio-speckle, Laser Light Backscattering, Filter-based, and LED-based.

05.2020 - 10.2020
Limagrain GmbH, 31226Peine, Germany
Internship as plant breeder assistant at Rosenthal breeding research station
Practical breeding and agronomy, including plant growth and disease scoring in trial fields.
 Field data collection, analysis, and assistance in laboratory tests for seed quality improvement.

04.2019 - 12.2019
Department of Crop Science, Georg-August University Göttingen/ Prof. Dr. Stefan Siebert
Laboratory, field trial activities, and research assistant
Wheat plant phenology observation and data assessment, and modeling process. 
Maintenance of the field trials and further laboratory processes and measurements.
09.2018 - 03.2019
Department of Organic Plant Breeding and Agrobiodiversity, University of Kassel / Prof. Dr. Gunter Backes
Laboratory/research assistant
Breaking the seed dormancy and improving germination with UV-light.

12.2017 - 08.2018
Department of Soil Science and Plant Nutrition, University of Kassel / Prof. Rainer Georg Jörgensen & Prof. Stephan Peth
Laboratory/research assistant
Analyze soil microbial activity, biomass, respiration, and greenhouse gas emissions. Improve soybean seed germination through ultrasound and acid treatments.
Evaluate soil quality through hydraulic characteristics, bulk density, porosity, and optimized water retention curves.
Bildung
04.2021 - Present  @ Bayreuth University, Germany
M.Sc Food Qualityand Safety
Grade: 1.7 (A) - Key modules:
Food Metabolome and Toxicology • Food microbiology        • Chemical Food Analysis
Data Analysis and Statistics           •Nutritional Biochemistry-Physiology and Immunology
Food SupplyChain & Quality Management • Food Safety and Risk Management Law

10.2017 - 04.2021 @ Georg-August-University Göttingen - Kassel University (Joint degree), Germany 
M.Sc Sustainable International Agriculture - International Organic Agriculture 
Grade: 2.2 (A-) - Key modules:
Quality management and certification for agricultural products
Process development for sustainable food production and premium food quality
Sustainable international agriculture Principles and approaches, and sustainable nutrition
Organic cropping systems
10.2011 - 07.2015 @ Shahrood University of Technology, Iran
B.Sc. Agricultural  engineering  - Agronomy and Plant Breeding
Grade: 2.2 (A-)
Fachkräfte aus demselben Wissenschaftlich-Sektor wie Pouria Sadeghianfar
Fachleute aus verschiedenen Bereichen in der Nähe von Münchener Freiheit, Kreisfreie Stadt München, Oberbayern
Andere Benutzer, die Pouria genannt werden
Jobs in der Nähe von Münchener Freiheit, Kreisfreie Stadt München, Oberbayern
---

TÜV SÜD

Munich, Deutschland

Ganztags

Aufgaben · Im Rahmen Ihrer Tätigkeit als duale*r Student*in im Studiengang 'Industrial Safety and Security' bei der TÜV SÜD Industrie Service GmbH stehen wir Ihnen als zuverlässiger und kompetenter P ...

---

Pommesfreunde München Hauptbahnhof

München, Deutschland

18.000 € - 25.000 € pro Jahr

Provide friendly service and assistance to customers on a daily basis · Handle preparation and cleanup tasks · Prepare and cook food · Maintain cleanliness and orderliness

---

FoxInsights GmbH

München, Deutschland

regularEmployment

We are hiring · Durch Digitalisierung und Data Analytics revolutioniert das FoxInsights-Team schon heute in elf europäischen Ländern das Verkaufs- und Bestellverfahren sowie die Lieferketten in den Be ...