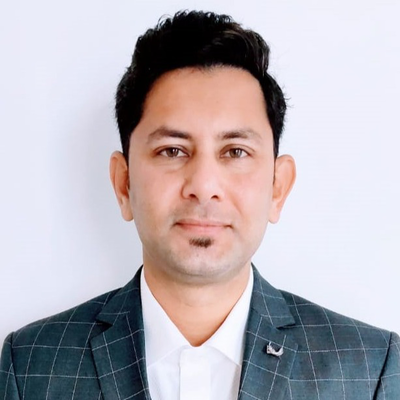 Über Prashant Anchan:
A trained professional with over 12 years of experience spanning across Business Development, Product Management and Sales and Operations Management. I believe in the moto 'Work Hard and Play Harder'. A passionate football player, who loves being outdoors. A master at Sales with working knowledge of CRM Systems, Microsoft Systems and GTS and TPS platform of SAP
Erleben Sie
Presently employed as a Technical Support Assistance with HR Universal and assisting our client set up an advanced retail automation platform
Most of my working experience is in the Indian Banking and Financial Sector. I was employed as the Vice President with Yes Bank Ltd., one of India's fastest growing bank. I worked as a Product Manager and was responsible to provide tailored solution to my Corporate and key Clients and manager their daily banking needs.
Prior to this, I was employed with ICICI Bank Ltd., another leading Indian Bank, as an Account Manager. I joined ICICI Bank after I graduated their Business Leaderhip Program, a program in which I was selected from thousands of applicants. With ICICI Bank, I developed my Account management skills and was working with some of top clientele from Mumbai, which is also known as India's Financial Capital. I was working towards managing capital and all portfolio needs of my clients. Also co-ordinating the needs of my clients based with various internal stakeholders. I assisted in creating E-solutions for my clients based on their day-to-day business requirements. With my growth in ICICI Bank, I was also tasked with an additional strategic project where I was working with McKinsey Group. The project aimed to optimize the productivity of the teams via automation of manual processes and reduction in the data gaps in information flow inturn to accelerate revenue for the Bank.
In my initial years in the professional world, I had the opportunity to understand the operations side of a business. I was employed with JP Morgan, one of world leading Financial Institution and was working as a senior associate in the treasury operations field.
Bildung
I am an MBA from NIIT University specializing in the field of Banking and Insurance. Also, having completed my graduation with First Class in the field of Commerce and Business, gives me a sound knowledge and quick understanding in the accounting areas.
Fachkräfte aus demselben Bankwesen / Darlehen-Sektor wie Prashant Anchan
Fachleute aus verschiedenen Bereichen in der Nähe von Neuperlach, Kreisfreie Stadt München, Oberbayern
Andere Benutzer, die Prashant genannt werden
Jobs in der Nähe von Neuperlach, Kreisfreie Stadt München, Oberbayern
---

Campana Schott

München, Deutschland

Wir bei Campana & Schott begeistern uns für alles, was die Zusammenarbeit in Organisationen erleichtert: von der strategischen Beratung über das Projektmanagement und die Implementierung aller relevan ...

---

Immobilien Service Deutschland

Munich, Deutschland

München oder Lüdenscheid – Sie bestimmen Ihren Dienstsitz Business Development Manager (m/w/d) · Prägen Sie die Arbeitswelt von morgen Wir bieten Ihnen einen sicheren Arbeitsplatz und die Möglichkeit, ...

---

Workwise

Aschheim, Deutschland

Ganztags

Hast Du Leidenschaft für den Vertrieb und willst mehr als nur einzelne Kunden gewinnen? Dann bist Du als Business Development Manager genau richtig bei uns. Du bearbeitest eingehende Anfragen und Auss ...