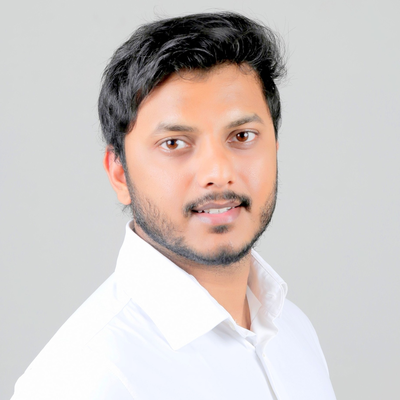 Über Venkata Guru Satvik Dondapati:
I am an Enthusiastic Mathematician and results-driven student who excels at optimization, visualizing data, performing data collection and analysis, and conducting detailed reports. I have excellent analytical skills, strong attention to detail, and significant teamwork abilities.

Having a passion for the Data Science field, I am seeking an entry-level opportunity with an organisation that utilises my skills and will assist me in providing innovative solutions to challenging problems, which in turn will help me to be one of the most brilliant and most efficient Data Analyst. 

An independent and versatile individual skilled in identifying issues, monitoring existing metrics, and analysing reports. I have 2 years of experience in collecting and cleansing data, establishing facts, and drawing valid conclusions.
Erleben Sie
Thesis in the field of frontend development
Project Content: Creation of a new graphical user interface for biomechanical simulations, visualizations and analyses using Qt Designer and Qt C++, which is more flexible. Projekt: The interface was converted from the Java programming language to the C++ programming language using Qt C++. 
Project Preparation: Acquiring a good understanding of the Java programming language, learning the Qt platform, QT design and coding using Qt C++.
Junior Engineer
Monitor cost and quantity of consumables, Interdepartmental collaboration with purchasing/procurement, machine management, quality management, staff scheduling, Ensure maximum resource utilization and streamline activities, Continuous operational and process optimization in line with cycle time targets.
Bildung
10.2017 – 03.2023 Universität Koblenz, Koblenz/Germany

06.2012 – 04.2016 Gitam University, Hyderabad/India
Fachkräfte aus demselben Technik / Internet-Sektor wie Venkata Guru Satvik Dondapati
Fachleute aus verschiedenen Bereichen in der Nähe von Koblenz-Moselweiß, Rheinland-Pfalz
Andere Benutzer, die Venkata Guru Satvik genannt werden
Jobs in der Nähe von Koblenz-Moselweiß, Rheinland-Pfalz
---

ARMON GmbH

Montabaur, Deutschland

Senior) Data Scientist (w/m/d) · Das ARMON Experten-Team sucht Sie · Wir benötigen Verstärkung im Rahmen der Direktvermittlung im Raum Montabaur · Urlaubs- und Weihnachtsgeld · Mobiles Arbeiten · J ...

---

CTcon

Vallendar, Deutschland

Versteher und Übersetzer gesucht: · + 49 211 577 903-75 · Advanced Analytics und Data Science zu verstehen ist eine Sache. Die Vermittlung der Erkenntnisse und Übersetzung in eine klientenfreundliche ...

---

PSI Technics GmbH

Urmitz, Deutschland

Ganztags

Data Scientist · (Vollzeit · Planung, Konzeption, Umsetzung und Wartung von Lösungen in den Bereichen Big Data und Data Science in Kundenprojekten · ~Erweiterung der Daten durch neue Strukturen, Senso ...