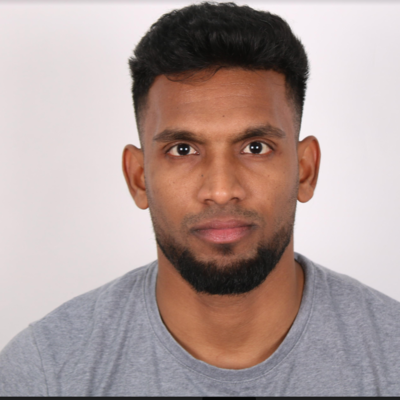 Über Vijayakumar Arumugam:
As a Logistics Data - & Performance Manager at air up, I apply my Master's degree in international logistics and supply chain management and my expertise in Excel automation to optimize and automate logistics data and processes. I work with internal and external stakeholders, such as the business intelligence team, the ERP team, the last mile carrier tool, and the warehouse tool, to deliver projects that improve efficiency, accuracy, and performance of the logistics operations.
 
Erleben Sie
I have over four years of experience in logistics project management, operations management, and operational excellence in the e-commerce and sleep industry. I have successfully implemented new tools, such as Parcel Perform, for last mile logistics, handled inventory and ERP related works, and built process maps for logistics and operation teams. I have also created several workflows for end-to-end automation using UiPath, a RPA software, and SQL, achieving significant cost savings and time reduction. I am a result-oriented, decisive, and energetic leader, who values ​​teamwork, innovation, and customer satisfaction.
Bildung
Master's in International Logistics & supply chain
Fachkräfte aus demselben Transport / Logistik-Sektor wie Vijayakumar Arumugam
Fachleute aus verschiedenen Bereichen in der Nähe von Frankfurt am Main, Darmstadt
Jobs in der Nähe von Frankfurt am Main, Darmstadt
---

Materna

Frankfurt am Main, Deutschland

Advanced Smart Services sind die Zukunft der digitalen Gesellschaft. Daher arbeiten unsere interdisziplinären Teams tagtäglich fieberhaft daran unsere Kunden aus Wirtschaft und Verwaltung eine optimal ...

---

General Logistics Systems

Eschborn, Deutschland

Corporate Data Protection Manager (w/m/d) · arrow_drop_down Eschborn Vollzeit Unbefristet Für die Abteilung Corporate Compliance & Data Protection sucht die GLS-Gruppe eine/n · Corporate Data Protect ...

---

Komm

Darmstadt, Deutschland

64295 Darmstadt Festanstellung Veröffentlicht: 14.11.Die Deutsche Weiterbildungsgesellschaft ist ein Unternehmen der Klett Gruppe , eines der größten Bildungsunternehmen in Europa, und bündelt als Hol ...