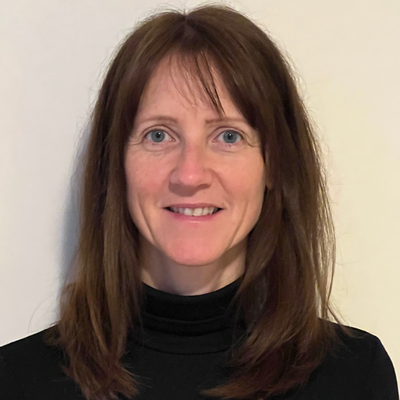 Über Zita Takacs:
Experienced construction professional, quantity surveyor with a passionate interest in commercial analysis, planning and reporting with a drive to deliver results. Focused on providing project support by interpreting contracts, monitoring and reporting of package progress, expenditure, forecast and cash flow, identifying and pricing variations and managing claims with over 10 years' experience in the construction, engineering, and the resources industries. Effective communication skills coupled with the ability to establish and maintain commercial and financial governance and achieve contract compliance on major projects. 
Erleben Sie
Alliance Contracts:

Swan River Crossings (Main Roads, Western Australia)
Establish and implement financial and commercial strategy for the project, Provide expert advice on claim assessment, commercial issues, Prepare regular reports on financial progress, Manage and report project controls function, Develop cost management systems including cost codes, budgets and forecast, Review cost trends and report on anomalies or opportunities.

Tonkin Gap (Main Roads, Western Australia)
Support contract and procurement activities to enable project delivery, Prepare and review timely and accurate monthly package for Forecasting, Apply Earned Value tool and techniques, Project compliance with governance/procedural requirement and compliance with Alliance delegation of authority, Rise & Fall analysis.
 
EPCM Contracts:
Cape Lambert Port B (353Mtpa) - Rio Tinto (Australia)
Provide expert advice in relation to claims and variations, Analysis of schedules causing delays and impact on commissioning deadlines, Record, track and summarize Risk & Opportunities and provide recommendations. 

Rail Capacity Enhancement projects - Rio Tinto (Australia) 
Review of contract programs and report on impact, Liaise with stakeholders to drive efficient reporting of assets built, understand engineering work scopes in the construction environment and related procurement and transactions.
EPC Contracts:

Shah Deniz 2 - BP (UK) 
Develop and maintain effective control environment, Drive methodology of value of work done measures, Contribute to long term plan and manage project contingency.

SCPX - gas pipeline - BP (UK) 
Manage Project Services to control costs and budgets, Provide analysis to support resolution of high value claims, Evaluate impact of program changes on Forecast.
Bildung
2022                Building and Constructions Tenders and Contracts – Perth, Australia
2010                Chartered Institute of Management Accountants (CIMA) - UK
2001 – 2003    Master's Degree in Economics and Sociology, Corvinus University Budapest, Hungary
1997 – 2001    Bachelor's Degree in Business Administration, University of Szeged, Hungary
Fachkräfte aus demselben Bauwesen / Einrichtungen-Sektor wie Zita Takacs
Fachleute aus verschiedenen Bereichen in der Nähe von Haidhausen, Kreisfreie Stadt München, Oberbayern
Jobs in der Nähe von Haidhausen, Kreisfreie Stadt München, Oberbayern
---

Turner & Townsend

Munich, Deutschland

Ganztags

Unternehmensbeschreibung · Turner & Townsend zählt zu den führenden, globalen Projektmanagement- und Bauberatungsunternehmen. Mit einem internationalen Netzwerk aus über Mitarbeiter:innen in 48 Lände ...

---

THOST Projektmanagement GmbH

München, Deutschland

Ganztags

Position: Ingenieur*in / Projektmanager*in (m/w/d) für Bauprojekte · THOST ist eines der führenden deutschen Unter­nehmen im Projekt­manage­ment. Von unseren Stand­orten im In- und Ausland steuern wir ...

---

eXperts consulting center

München, Deutschland

STELLENBESCHREIBUNG · Experten. Talente. Persönlichkeiten. · Sie möchten in einem motivierten Team die Mobilität der Zukunft mitentwickeln? · Das erwartet Sie: · - Mitarbeit in den Konzeptplausibilisi ...