Are you Lucky?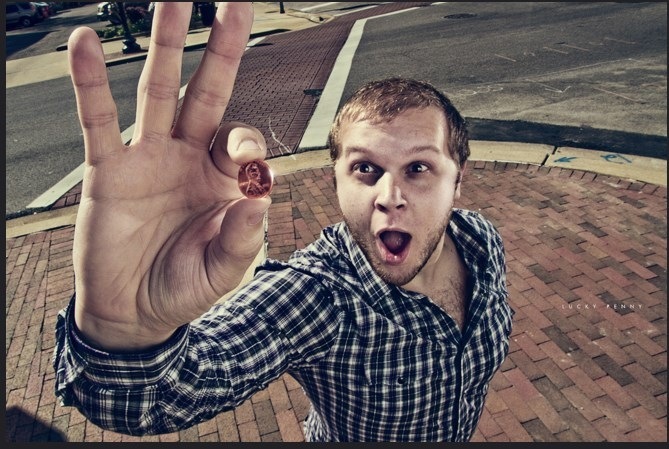 Everyone has met someone who is always lucky. They always find quickly place to park the car. They have always great job opportunities. Have plenty of loving friends. No matter that bad things happen to them, they always get along and come out even more reinforced.
Has it to do with a planetary confluence, is there some magic spell unknown to us, or is it plain good luck? 
Does good luck really exist?
Good Luck Is What Happens When Preparation Meets Opportunity


Seneca
Opportunity is mostly out of our control, but Preparation does. 
So if we want to improve our luck, at least there is something we can do.
I don't believe in luck, but I do believe in assigning value to things.


John Nash
Experience is not what happens to you; it's what you do with what happens to you.


Aldous Huxley
The people to whom life has treated them harshly, and have not become cynics or resigned people, are dumb?
Quite the contrary, they are people with trust, basically, in three areas:
On themselves, on others and on life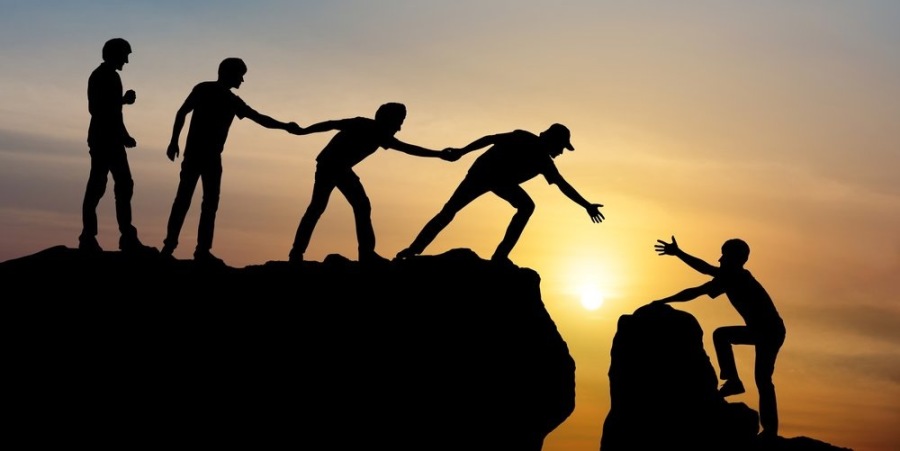 Trust is an attitude, and as such, is merely a choice, a personal one.

In the other hand, it is one of the few things it has not different degrees. You either have it, or you don't. 
When you say, "I have a little trust on it", it means you have none, isn't it?
Without trust there is no bet, without bet there is no step.
Without trust there is no courage, whilst courage is not the absence of fear but the awareness that there is something worth taking a risk.
Therefore, trust is essential to starting any kind of process, because:
-Trust generates compromise.
-Compromise generates quality
-Quality generates excellence
To be a trustworthy person depends on his/her integrity.
A person who has Integrity gives the idea of someone "made of one piece", coherent, consistent and congruent.
These three seem to be synonyms, but they aren't.
There are three great virtues: wisdom, temperance and strength


Plato
Wisdom is a good management of your thoughts.
Temperance is the good management of your feelings.
Strength is the good management of your actions.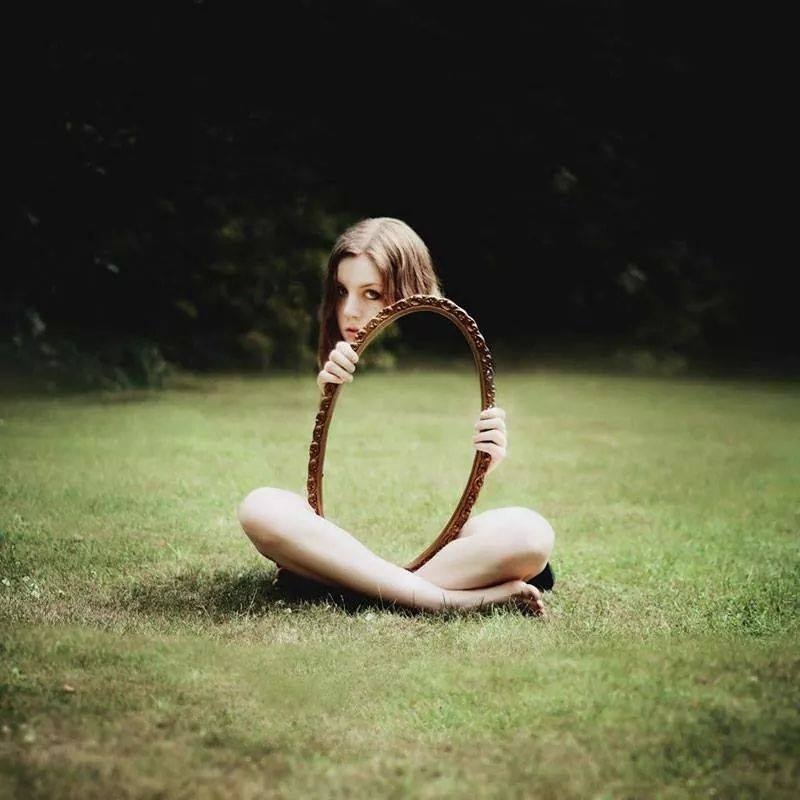 If one has:
Harmony between thoughts and acts, it means Coherence
Harmony between thoughts and feelings, it means Consistency
Harmony between feelings and acts, it means Congruence
So, harmony between thoughts, feelings and actions promote Integrity.
Integrity, in turn, generates trust.
As a conclusion, if one wants to have good luck, there is no other way than enhancing our own integrity.
Sometimes you win and sometimes you learn.
You should not only learn from your successes, as well from your mistakes. In fact, one can learn much more from failures, because if there is no mistake, there is nothing to change, so there is much less to learn, in order to enhance your wisdom
Wisdom has nothing to do with erudition or intelligence.
Erudition is about knowing things, wide and deep.
Intelligence comes from the word "interlogar" (interlock) that is the skill to connect two things that conceptually seemed to be far from each other, but it doesn't imply wisdom.
Wisdom is the result of the needful reflexion about a lived experience.
With everything we live, we can obtain more wisdom if we give the needful attention and reflexion to extract the lesson on it.
Choose your attitude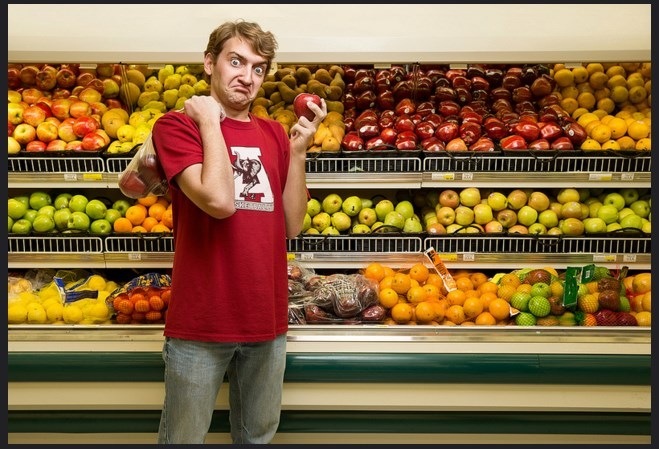 Viktor Frankl
Austrian psychiatrist and Holocaust survivor, author of 
Man's Searching forMeaning
, said that you can get rid of everything, except for the first and last freedom we have as human beings, that is, our capacity to choose our attitude before to any kind of circumstances, 
no matter how bad they could be.
This is a very powerful tool we all have, is it up to us to enhance it, and will help us to achieve the next step:
The will of searching for meaning.
We all have difficult times, have had and will have.

We should ask ourselves,
-what can I learn from it?
-where is this leading me?
-what benefit can I get from it?
-And the most important one: What is my purpose in life?
Asking these questions is what successful, "lucky" people have in common.
Human being is rarely only compelled by the search of pleasure, but for the will of finding the meaning of their life.
Viktor Frankl, while practicing psychiatrics, he asked many depressed people:
"You have lost many things, almost everything, why don't you commit suicide?"
The answer was invariably always the same:
-Because I can't
There is always somebody or something we love in life, which attaches us to life, keeps us fighting. Sometimes, when we are overwhelmed by pain or sadness, we might forget what it is that keeps us going on. The trick is to focus again on those things that hinder us to give up, our reasons, our meaning, and our purpose.
In essence, good luck does not depend on chance, it depends on love
Good luck is an existential status, which integrates a systemic view of the world in a desire for learning and reflection, a continuous desire to summon one's own and others' excellence, by sharing consciousness, prosperity and creating circumstances for it.


Alex Rovira
The understanding of all the mechanisms that help us to manage existence, those that move life, do not guarantee its implementation
Pronouncing the word "water" does not wet us, or imply that we learn to swim or sail:
You have to throw yourself into the sea, you have to get wet.
It is a paradox that to learn writing we have to write, that to get fit you have to go to the gym, to learn a language you have to listen to it and read it, and yet we believe that optimism, faith, hope, trust, resilience, tolerance, are things that come to us genetically.
It is a necessary practice to cope with a toxic environment
A falling tree makes much more noise, than millions that grow.
A bomb makes more noise than millions of kisses.
But every day we see the fallen trees and the bombs.
And we end up believing that the world is going to get worse, and it's a lie.
A big lie articulated by the ones in power, in order to buy with non-existing money unnecessary things to impress those we don't know or we don't like, endorsing it with assets that were not worth what they cost in a poorly regulated and badly managed financial system.


Alex Rovira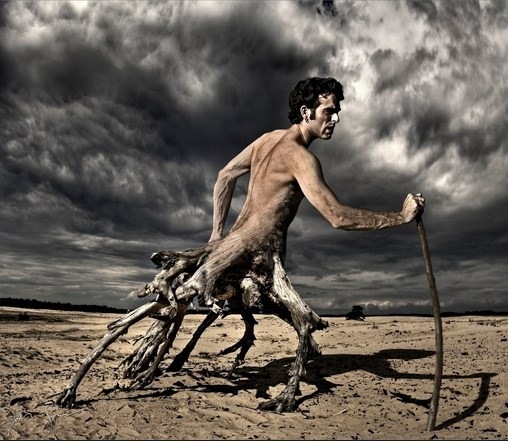 For this and many other reasons, there are people along our path who are mentally dependent on negativism. All of them dream about getting free of their negativism, but they are in love with their chains at the same time.(Khalil Gibra)
There is no point to talk to these people.
Only by our example can we tell them something, that is:
There is another way of living and the only way to do it is by doing it.
In order to make it, maybe you need at first, fake it until you have enough practice to get it done naturally.
Excellence in our actions attracts and brings excellence. 
Good luck has nothing to do with it.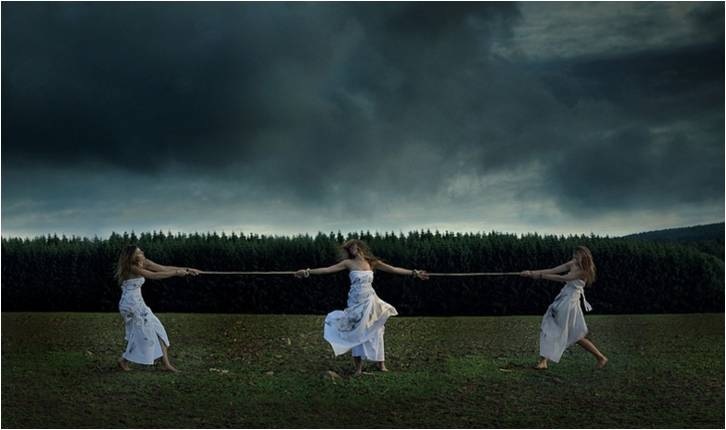 Text Credits: Alex Rovira
Pictures credits: Found in Internet
Dedicated to Cyndi wilkins Still many things to learn from you. Grateful to have met.
Diese Stellen könnten Sie interessieren
---

Post & Paket Deutschland

Ahlen, Deutschland

€25.592 - €29.092 pro Jahr

Get the opportunity to be a Postman for packages and letters in Ahlen · What we offer: · €14.93 hourly wage (€17.05 starting April 2024) including 50% Christmas bonus · + €180 tax-free special payment ...

---

Post & Paket Deutschland

Niefern-Öschelbronn, Deutschland

Ganztags

€27.000 - €35.000 pro Jahr

Delivery of letters and parcels · Delivery on 5 working days (between Monday and Saturday) · Lifting of shipments up to a maximum of 31.5 kg · Transportation using one of our business vehicles · What ...

---

CENIT AG

München, Deutschland

Ganztags

€50.000 - €80.000 pro Jahr

We are looking for passionate software developers who want to shape the future and are interested in the latest SAP Cloud technologies and solutions. The following tasks await you: · You want to help ...