Coincidence or Causality? Choose one.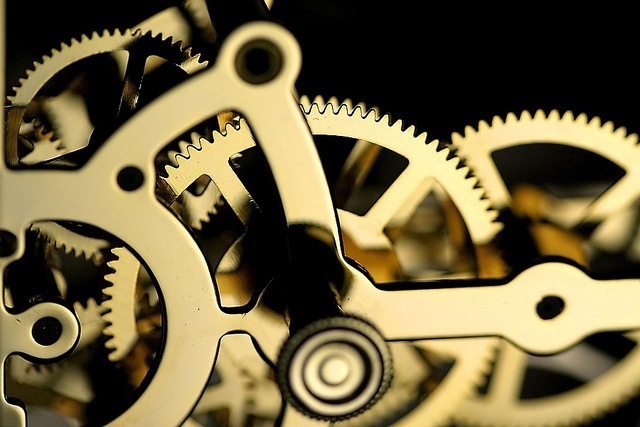 When I was about 7 years old, my grandmother told me, "when you do something, do it for you, always do the best you can, do not spare time or effort. As time passes, you will not remember how long it took or how much effort you put on it. But you will remember that you did the best you could, and you will never regret that you could have done better, but proud of your accomplishments."
That lesson has always accompanied me, and grandma was quite right.
Sometimes I look things I've done in the past, and those in which I forced myself not so much, "accuse me", while the ones I did the best I could, when I see them again, pleasantly surprise me.
In both cases, the time and its "gear" are a relentless and inescapable judge.
So I refuse to believe that coincidences exist, these unknown forces combining unforeseeable and unavoidable circumstances, of which we are at their mercy, without any control over them, or what happens to us.
What I think instead is that we have not a sufficiently broad view as to follow the consequences and sub-consequences of our actions and decisions, nor sufficient understanding of all its collateral aspects which leads us to a so-called "coincidence".
We are not developed enough to see the "Big Picture".
We rather prefer to believe in the "God of Luck" and so do not have to think much.
We fall into the futility of our mind, forgiving ourselves thinking that what happens to us is beyond our control, and therefore why should we strive for.
And we go through life as one who seeks girlfriend, doing the least to be done, let us say, "nice", thinking that "if she wants me, she'll have to accept me as I am," and that "for each train there is a train station."
Yep. And those who are successful, "are lucky". What a coincidence. (Good for you).
Causality
"Causality , or cause and effect, is the agency or efficacy that connects one process (the cause) with another process or state (the effect), where the first is understood to be partly responsible for the second, and the second is dependent on the first. In general, a process has many causes, which are said to be causal factors for it, and all lie in its past. An effect can in turn be a cause of many other effects. Although retro-causality is sometimes referred to in thought experiments and hypothetical analyses, causality is generally accepted to be temporally bound so that causes always precede their dependent effects."Seen at Wikipedia.
Following the example of boy-looking-for- girl, if you are looking for an educated, intelligent, sensitive, etc girl, certainly you will not find her in a brothel.
If what one likes is the "punks" way of life, looking for her in Midnight Mass on a Sunday is useless.
Further to the given examples, it can appear tricky if you are looking for something deeper or time lasting things, but is quite easy in reality.
No matter what you do, do it well.
Starting with "being well". Cultivate yourself, enhance yourself, expand yourself. As good as you do it, in the end, will benefit only you. No matter if you see results today, tomorrow or next year.
It follows "do well".
Whatever you do in your day, start it as if it was your first day, and finish it as if it was your last. In other words, start doing things with illusion and finish them accurately
If your lover asks you for sex, don't be humdrum and make he/her to see a complete constellation of stars
If you visit your parents, go with the illusion as if it was your first time to see them, and give them love as if it was the last day you'd ever see them.
All this will lead you to "having well"
You will have good relationships with yourself and your surroundings, "the gears of your life"
Some "gears" are big, and it takes more time to make a complete turn, but what it will happen to be will not be again a Coincidence.
You would have Caused it.
As I said. Choose one. What's gonna be?
Diese Stellen könnten Sie interessieren
---

OSC GmbH

Hanover, Deutschland

WAS BIETEN WIR: · Wir bieten dir attraktive Benefits wie Mobiles Arbeiten im In- und Ausland (Workation) JobRad (Fahrrad-Leasing), Qualitrain (Zuschuss zum Fitnessstudio/Sportverein), betriebliche Al ...

---

OSC GmbH

Hanover, Deutschland

Dein Aufgabenbereich: · Deine Suche beinhaltet das Finden von neuen und erfolgreichen Wegen, Prozesse zu digitalisieren, machbare und sinnvolle Empfehlungen zu geben sowie jedes Mal ein wenig mehr z ...

---

byterunner

München, Deutschland

Zur Verstärkung unseres Teams suchen wir einen System or Microsoft Operations Engineer m|w|d · Erfahrung mit VMware vSphere, Microsoft Hyper-V Cluster & Storage Area Network (SAN) Technologien oder d ...