Game over: Are we ready to die?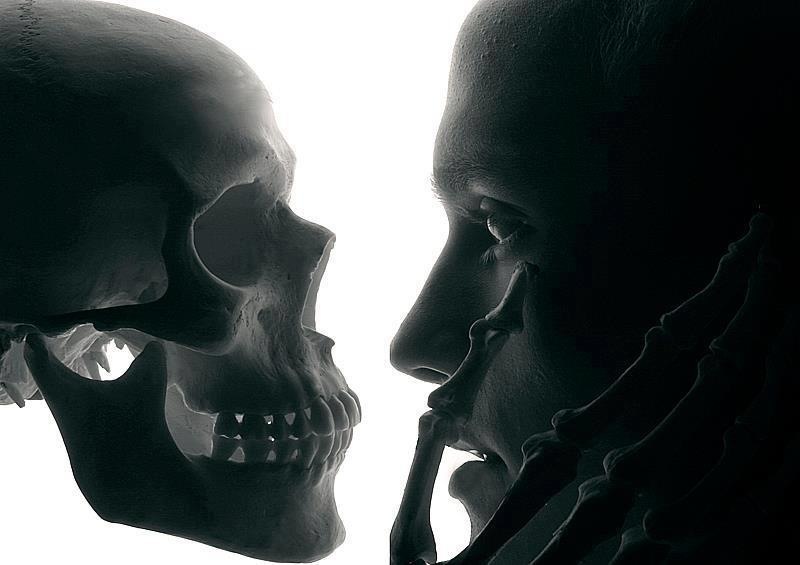 We are all going to die someday. 
This is a fact and one of the few things we can be sure as humans. 
Nevertheless, death is never present in our lives; we carry on doing things as it would never happen to us.
We use to be speechless when, for example, we see somebody who has been diagnosed a terminal illness. 
We have the feeling nothing we can say or do will make things better.
To this point, I am in the need to share something it happened to me.
In November 2003 I was diagnosed to have cancer in my right parotid gland.
This is a quite rare place to have cancer, and very dangerous too, due to its proximity and a shortcut to our brain and other vital parts of our body.
Along 4 months I did not find a doctor who was willing to operate me, adducing lack of experience and not willing to take the risk of not succeeding or provoking me bad side effects due to the operation.
Finally, I got to know a doctor who, for a huge sum of money and previously signing a letter on which I would not claim him in case side effects or lack of success, he agreed to do it. I got some chemotherapy sessions after that, and to date, I can say the thing is over.
During these 4 months, and until I got the great new that there were no more signs of cancer in my body, I faced death daily.
When some "expert people" speak about showing empathy to those who have a terminal illness, or to learn about negative things in our life, well, sometimes I can't resist having a sardonic smile in my inner thoughts, thinking:
If you knew what is the feeling to wake up in the morning, giving thanks you did.
If you knew the pain of the doubt about not knowing if you are waking up again.
If you knew for sure many things you wanted to do, are never going to happen.
If you knew that death is not as frightening as not being alive.
If you knew that having a painful death is scarier than the death itself.
If you knew I am not interested in your empathy or compassion.
If you knew how painful self-regrets can be for things you did and you didn't.
If you knew how it feels to see your loved ones suffering hopelessly for you.
If you knew how it's like to see that even if you are still alive, you are already dead for the rest.
But I know the answers to all of above. And I am sorry, these I cannot share with anyone, unless he/she has had the same experience.
Then, I agree entirely with the words of Pascal Derrien
"It does not matter how you want to print your life drawings, it does not matter how you dress up your existence kit and it is not that I particularly like it, but have you ever thought that it is very possible that you and I may probably be nothing more than just CRAB MEAT? (see more here)
I am thankful to have learned this life's lesson, and survive to take advantage of it.
This is why sometimes I write the things I do.
And I am sad to see that many people will spend (or waste) their lives to finally face death and make themselves the above-mentioned questions.
Do we really need to face death to give value to life?
Humans, crazy we are.
"
Diese Stellen könnten Sie interessieren
---

Bytro

Hamburg, Deutschland

full_or_Nebenberuflich

Your tasks · Als Accountant / Buchhalter (f/m/x) behandelst Du unterschiedliche interessante Bereiche in Teilzeit (20h). Zu den Accountingaufgaben gehören die selbstständige Umsetzung von Buchhaltungs ...

---

Thermondo GmbH

Gardelegen, Deutschland

Ganztags

€40.000 - €50.000 pro Jahr

- We are looking for hungry, passionate entry-level professionals who have just successfully completed their studies in a business discipline and are ambitious to help us make housing climate-neutral. ...

---

SMCP

Regierungsbezirk Freiburg, Deutschland

Aperçu de l'entreprise · Join the Sandro family · Joining Sandro means joining one of the leading ready-to-wear brands in the world. Created in 1984, the brand now boasts over 2800 employees across ...