If you reached a peak, make sure you breathe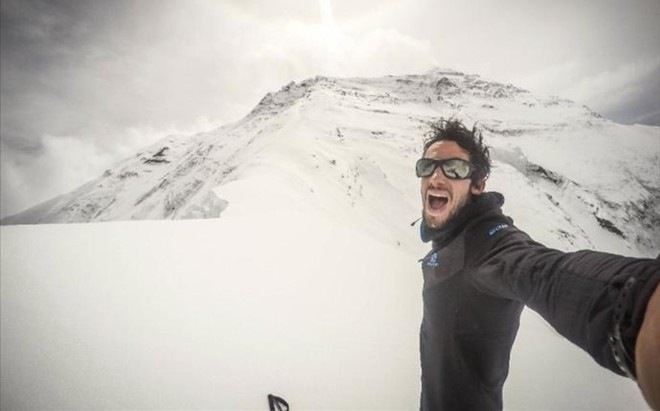 Our life is full of challenges. Some of them are there due to life itself. Some others, the most interesting ones, can be put there by us, in a way to enhance ourselves, becoming a better person, having a better life or a better social position.
A quite healthy behaviour is to regularly set some challenges in front of us, targeting our own inner improvement, avoiding in some way that circumstances would drive us through paths we did not choose.
This might lead us to a life of continuous improvement, which in my opinion is the only way to live in the best version of the world we could live in.
-From this point, to another very dangerous one, there is just a baby step.
While climbing up heading to our peak, we could fail on forgetting that our goal is not the challenge itself and its difficulties, but its reward.
And when that happens, an issue more common that one might think, the person involved enters into a non-sense spiral of fighting windmills, a sense of uselessness and permanent unsatisfaction.
It would not be the first case for a person who goes on retirement and loses his/her meaning in life. They would accept any job to do, just for the fact of continuing struggling, no matter the target.
In the film "The Intern", Seventy-year-old widower Ben Whittaker (Robert De Niro), a retired executive, applies to a senior citizen intern program, as retirement has become too boring for him. (See more about the film here)
Switching our target from the goal itself to the path that leads us to it, will avoid us to really enjoy when reaching the peak, and more importantly, would avoid us to have a sane criteria when fixing our next goal.


David Navarro
While keeping our attention on the path we are walking, making sure we make no mistakes with every step we take, at the same time, we should be able to preview the succession of peaks we want to conquer, to fill our lives with a coherent purpose.
So please, if you reached a peak, make sure you fall back, enjoy the moment and breathe.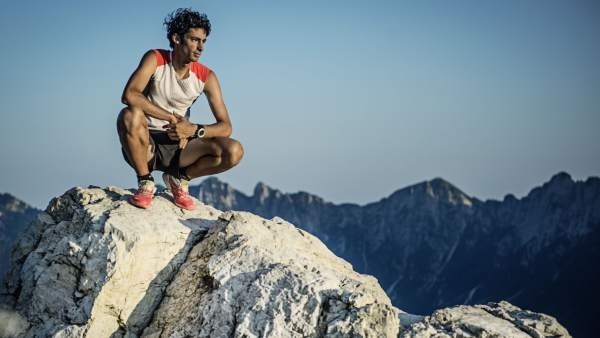 Images from Killian Jornet.
Kílian Jornet Burgada, born 27 October 1987 in Sabadell, Catalonia, Spain, is a professional sky runner, trail runner, ski mountaineer and long-distance runner.
He is a six-time champion of the long-distance running Skyrunner World Series and has won some of the most prestigious ultramarathons, including the Ultra-Trail du Mont-Blanc, Grand Raid, the Western States Endurance Run and the Hardrock Hundred Mile Endurance Run.
Jornet holds the fastest known time for the ascent and descent of Matterhorn, Mont Blanc, Denali and Everest. Jornet summited Mount Everest on 22 May 2017, climbing without fixed ropes or supplemental oxygen, and reached the top in 26 hours from base camp. On 27 May he reached the summit again from advanced base camp in 17 hours.
Author of two books, 
Jornet, Kílian (2011). Run or Die. Velo Press. ISBN 1937715094.
Jornet, Kílian (2013). The invisible border.
Learn more about here
https://www.kilianjornet.cat/en/about-me
""
Diese Stellen könnten Sie interessieren
---

WOLT

Frankfurt, Deutschland

Nebenberuflich

€24.000 - €48.000 pro Jahr

Join Wolt as a Courier: · Flexible working hours, up to 18€ per hour. Help us make hungry customers happy. We are looking for couriers on full-time, part-time, or mini job basis. · What Wolt offers yo ...

---

Gerresheimer

Essen, Deutschland

Ganztags

Stellenbeschreibung · Als Elektroniker für Automatisierungstechnik hast du Spaß an hochkomplexen Anlagen. Du sorgst mit dafür, dass unsere Produktion möglichst störungsfrei und sicher läuft. · Dabei ...

---

Fiserv, Inc.

Nürnberg, Deutschland

Service Account Manager (m/w/d) page is loaded Service Account Manager (m/w/d) · Apply locations Nuremberg, Germany time type Full time posted on Posted Yesterday job requisition id R-10320416 Calling ...