Is it Pain our enemy, or could be our allied?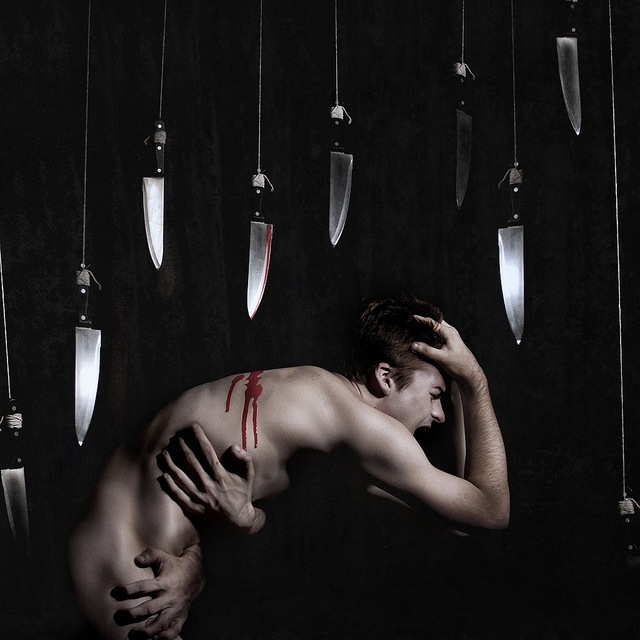 Pain. Nobody desires it. 
Or better, many people is scared of feeling pain. 
Physically and/or emotionally. 
But is it Pain something really bad? 
Who is the one who never felt it? 
If it is so inherent to human's nature, 
why everybody instinctively wants to avoid it?
Physical Pain.

It is the way our brain is informed something is going really bad. Then, our reptilian brain acts immediately, for he is the one responsible for our survival, and "automatically" provokes actions. When we reach a very hot surface with the hand, we react immediately retracting our hand from it. Curiously enough, the brain has no "pain center", so you can literally cut or wound a part of it without any pain sign, at the state of wakefulness. Brain chirurgie and other techniques to treat diseases are already very advanced on it. 
So the one which is "managing" the pain has not any notion of it.
You might say, "I had a terrible headache" due to drinking so much. Is the way your brain is telling you that the level of oxygen is below the minimum, but the brain itself do not notice it.
Emotional Pain
Considering what we can learn from Physical Pain, and its "manager", the brain, 
we could learn a lesson about emotional pain.
All this post comes is born from the comment of Dilma Balbi at the post https://www.bebee.com/producer/@david-navarro-lopez/can-the-character-be-forged, when she said:  "sometimes it is really painful to improve some changes in life.. even though the change is necessary it can be at the same time extremely painful.."
Our "emotional brain", the boss, cannot be bothered about pain.
Like the body builders say, "No Pain, No Gain"
If we are to change our character or anything that means an improvement, no doubt, pain is going to be there.
Furthermore, if you are struggling to improve, and it does not represent a pain to you, you are doing something wrong.
Because real changes do not happen at the "comfort zone"
So whenever you are trying to make a change in your life, Pain is going to tell you if you are trying hard enough.
It is then when pain can be our allied.
(Image can be found at https://www.flickr.com/photos/simonwoodwardphotography/10473136764/)
Diese Stellen könnten Sie interessieren
Gefunden in: Talent DE 2A C2 - vor 11 Stunden

---

avanti GmbH - Direkt

Bad Steben, Deutschland

€35.000 - €45.000 pro Jahr

Physiotherapist (m/w/d) · Seize the opportunity for an exciting professional development – directly and uncomplicated. · If you are motivated to further develop professionally and would like to be par ...

---

GA-tec Gebäude- und Anlagentechnik GmbH

Köln, Deutschland

€45.000 - €60.000 pro Jahr

GA-tec Gebäude- und Anlagentechnik GmbH, a subsidiary of the Sodexo Group, is one of the most powerful technical building equipment suppliers and providers of Technical Facility Management. · Just gra ...

---

Bristol Myers Squibb

Moosinning, Deutschland

Working with Us · Challenging. Meaningful. Life-changing. Those aren't words that are usually associated with a job. But working at Bristol Myers Squibb is anything but usual. Here, uniquely interesti ...