Pearls of honey bubbles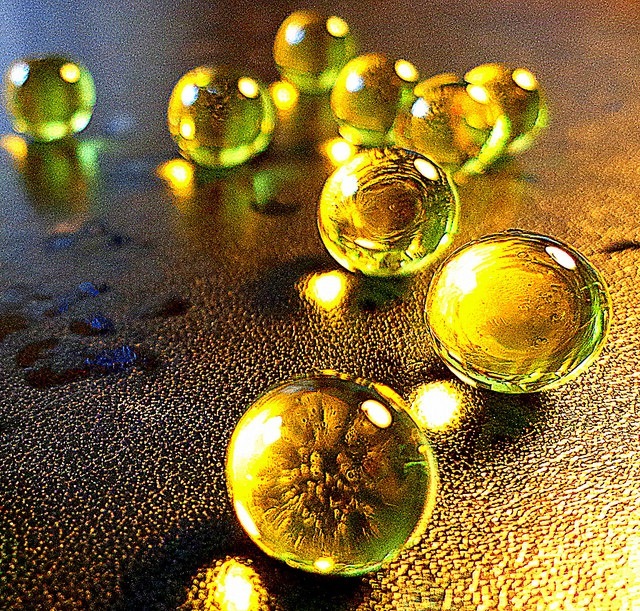 Following the initiative of Sara Jacobovici at
https://www.bebee.com/producer/@sara-jacobovici/bubbling-ideas
, I have found some open questions which could be useful to further develop, as follows:
Seen at https://www.bebee.com/producer/@ali-anani/bubbles-of-creativity
#1 and 2
@namita sinha
It seems that "established companies" would choke with new bubbling ideas, while start-up firms would be more eagerly to be disruptive and see things differently, so "the condition is to create and maintain organizational mindset (culture) that is willing to embrace risk taking and something of a temporary chaos and disorder"
How could this be done?
@Sara Jacobovici
#20 "---Now there is an area to explore; the space that determines the direction. It reminds me, dear @Irene Hackett, of Frankl's space between stimulus and response. Maybe we can refer to it as the "space potential"?
@Ali Anani
#21 I even think of applying the same to your previous suggestions on pause by calling it "Pause Potential". I feel these are the potentials of a battery and then how to get the best current is the question.
@Irene Hackett
#26"...perhaps varying 'levels' of movement that may create different results "level X Factor gave low level results." Could this be vibrational levels? A 'culture' can produce vibration, which stirs certain 'energy' contained within bubbles of stillness.
@Ali Anani
#37 Just to tease your mind dear @David Navarro López dirts are mostly fatty. What a long fatty molecule does is attach it fatty part to the dirt and the resulting too fatty materials form micelles. May be dirty ideas form bubbles this way
@David Navarro
#37 only to tease you back. Who said fatty = dirt ?
@Fatima Williams
#48"... In our life we need to take some time to see the colors in these bubbles and ensure that we blow them in conditions which are suitable for them to survive. This will save us the trouble of complaining why our bubbles never rise.
#50..trying to blow along with the wind instead of against it :) Wow this is interesting too ! (Along and against the wind ) .
Which would be then the conditions into ideas would survive?
----------------------------------------------------------------------
Seen at https://www.bebee.com/producer/@david-navarro-lopez/bubbles-of-creativity-reloaded-or-what-relation-could-they-have-with-energy
@Ali Anani
Diese Stellen könnten Sie interessieren
---

Mister Bubble

Hamburg, Deutschland

Side job

SPRING' INS TEAM · Bei Mister Bubble erwarten Dich Jobs voller Action, Spaß und Abwechslung.Hier hast Du die einzigartige Chance, sportliche Freizeitaktivitäten mit der Arbeit zu verbinden – adrenali ...

---

ASR KG (ABGEBRÜHT)

Augsburg, Deutschland

Other

Wir suchen ab sofort Unterstützung aufWerkstudentenbasis (15-20h/Woche - Mo-Soflexibel) für unsere Bubble Tea Shops in derAugsburger Innenstadt. · ----------------------------------------------------- ...

---

MainTea GmbH

Frankfurt, Deutschland

Employee

Wir sind Bubble Pop - ein innovatives Startup mit einem hochmotiviertem Team Wenn du das auch bist und Bock auf ein cooles & dynamisches Team hast, bist du bei uns genau richtig · Unser Bubble Tea ste ...