vor 5 Jahren · 3 min. Lesezeit · visibility ~100 ·
Positivity vs Negativity: The winning factors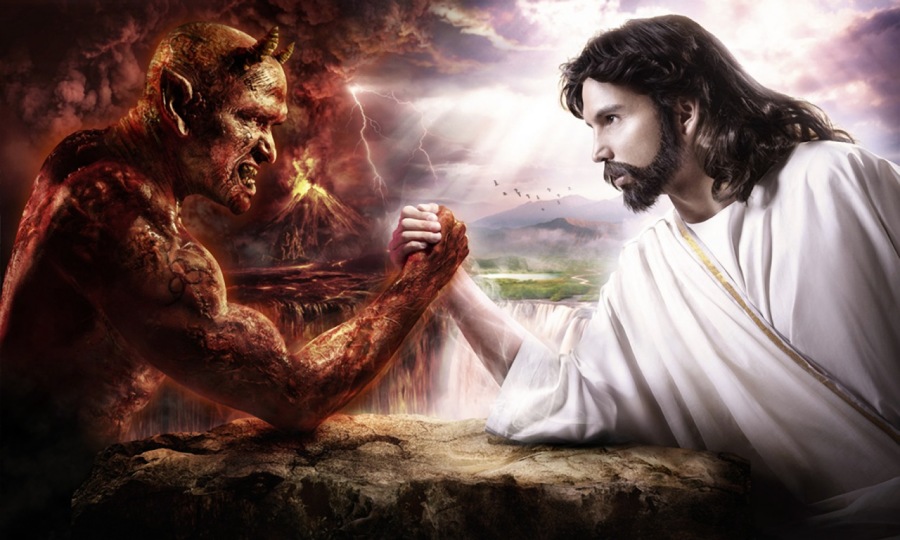 To stay positive is sometimes tagged as unrealistic, or overvalued.
There are some factors to consider.
When at positive thinking, you are more prone to be constructive.
When at negative thinking, you are more prone to be destructive.
Facing bad situations makes difficult to keep positive.
Anger, frustration, pain, fear, you name it, can be feelings provoked by the bad situation, and are able to sum us in a loop of the negativity of which is quite difficult to get out.
To keep feeding these feelings will only sink us more in the hole, obsessing us.
If you keep positive facing a truly bad situation, although you might be unable to find a logical reason, will put your unconscious on "constructive mode"
Remember: "Only in the unconscious can be carried out complex cognitive processes" (Dr. John Bargh, Yale´s University Psychologist)
So trying to keep positive will enable your unconscious to find a way to go on or find a solution, while if you don't put away negativism, your mental garbage, your unconscious will find more ways to keep you down.
It is important not to get contaminated with negativism, and at the same time, it is so common, and we have so much "realistic" opinions around, that we can be tainted with it without even noticing it.
Winning the fight against negativism.
Take a real choice on being positive, because that's what it is: A choice.
Reality is not what it is. It is what it means to you. (AKA Neuro-Linguistic Programming).
Fuel that feeds negativism is a short term resource, as affects the inner space in a destructive way, and makes you weak.
Fuel that feeds positivism is a long lasting resource, as you can always go back to it and get reinforced.
When facing negativism with positivism, you will always win, with the following possible endings:
-The negative person chuckles and goes away. Problem solved
-The negative person gets convinced to change his/her mind and turns an allied (the optimum result). Problem solved.
-The negative person keeps negative and even worse. With these people, you better avoid any contact, for misfortune sticks like glue.
Corollary 1: If so, keep positive much harder, so the negative person will let you in peace, mumbling you are insane. Problem solved.
Corollary 2: You can always smile from your peaceful position. He/she is only concerned about his/her own interest. Will only listen to talk back. Sooner or later he/she will crash alone. Problem solved
Corollary 3: "You will never reach your destination if you stop and throw stones at every dog that barks" (Winston Churchill)
Make of your life a Paradise
There is a collateral benefit of being positive.
Think about the following:
If you are to select someone for your company, added to professional skills..
would you not choose someone cheerful, enthusiastic, tolerant, good worker, dynamic, good communicator, with joy for life?
If you are to select someone for your life, added to having common interests..
would you not choose someone cheerful, enthusiastic, tolerant, good worker, dynamic, good communicator, with joy for life?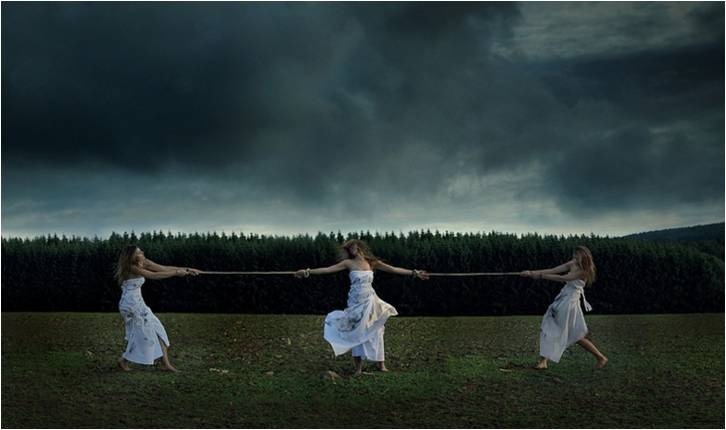 If you would select such a person, it is logical to think that the rest of the world would do the same.
So it is obvious that when you are choosing your attitude,
you are choosing your fate accordingly. 
You attract to your life and are attracted by people similar to you.
Choosing your attitude you are choosing your environment too.
Whenever bad things will happen in your life, learn from it, take profit of it, and make the needful changes.

This way you will master your entire life.
The people just complaining about having bad luck are victims,
and acting as a victim, no one is able to get it changed.
"You can always be happy, if you are able to be happy with anything" said Confucius.
Above all, if the way seems to be tricky, maybe is simply because you are in the right way.
When we try to be better than we are, our surroundings will be better too.
You are free to choose, and to take decisions, even if you are the only one who understands them.
Take your decisions with courage, generosity and a little of madness.
We will only understand life if we stop looking for explanations.
To learn means to enter in an unknown world, where the most simple things use to be the most extraordinary.
Be ready to change, to challenge yourself.
Don't be afraid of challenges. Keep going on and on.
Remember that without faith, a battle can be lost even if it seemed it was won.
Make sure to always remember what you want, and what you don't.
And start again.
The secret resides on not being afraid to be wrong, and to know that it is a must to be humble to learn.
Be patient to wait for the exact moment, and congratulate for your achievements.
And if this was not enough, analyze the causes, and try again with even more strength.
The world is the hand of those who are brave enough to dream and take the risk to live their own dreams.
To see more about it in a "graphic way" go to : http://www.slideshare.net/bicefablog/not-in-the-mood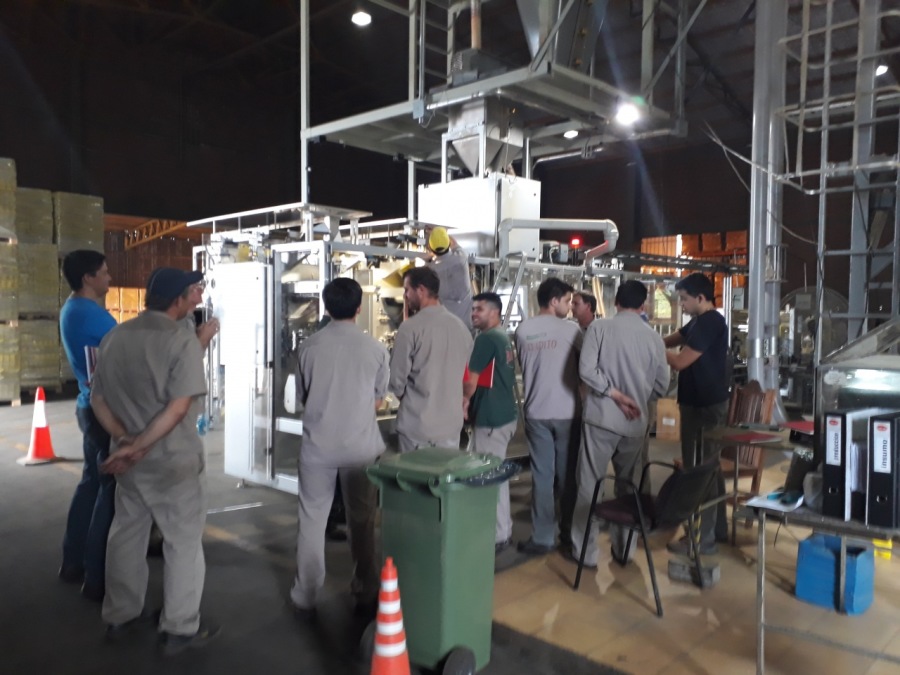 First obstacle for trainers
Are the most of your trainees not getting a meanin ...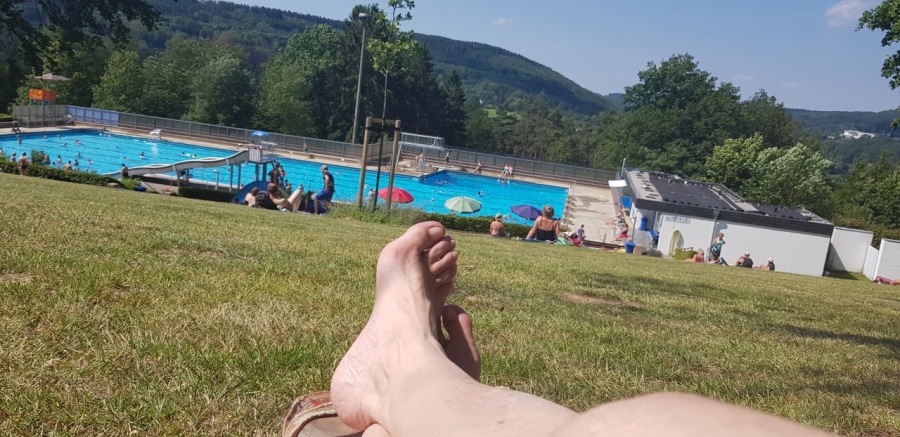 The relativity of TIME
Time is relative. Since Einstein, this sentence ha ...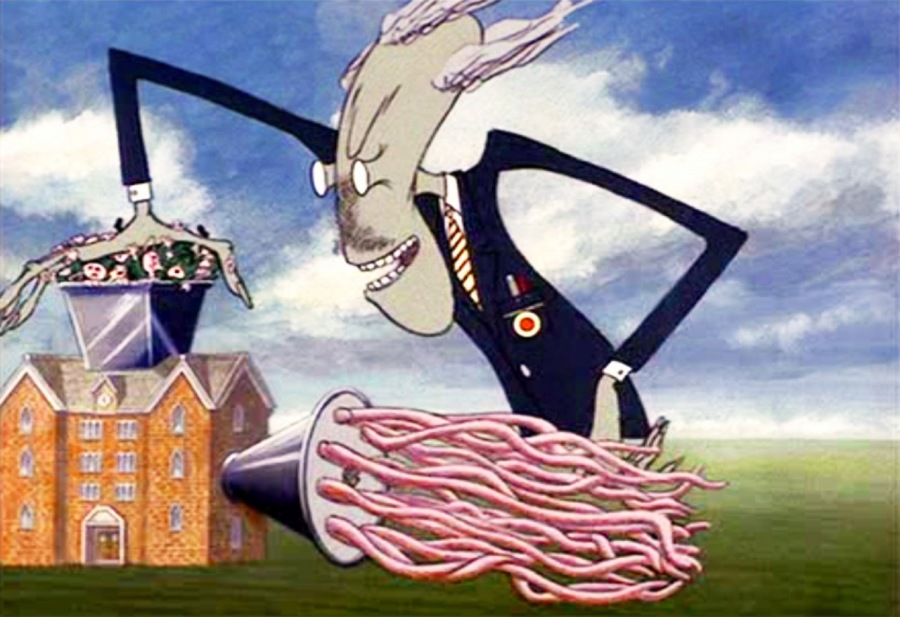 Hey, recruiters: Candidates are not meat
For anyone who is looking for a job, the feeling o ...
vor 2 Jahren · 2 min. Lesezeit
Sie haben keine Gruppen, die auf Ihre Suche passen