Taifa's Kingdom, or how to weaken an empire.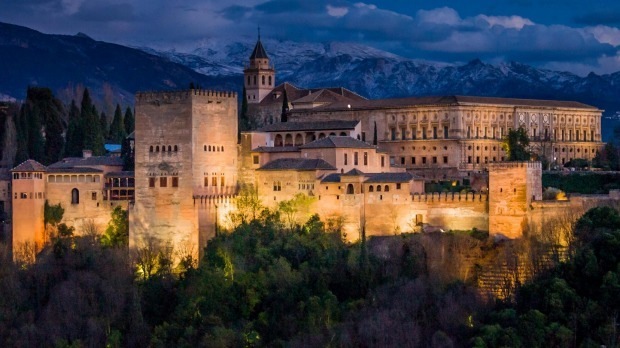 It's a popular Spanish saying, "This is a Taifa's Kingdom" at the sight of an organization or group of people which theoretically should work together for the same objective, and seem to work for their own objectives, weakening the common result due to internal fights.
Nowadays, it seems to me this is more habitual than one can think.
For the ones who are not familiar with the Iberian Peninsula history during the Muslim domination, a Taifa was an independent Muslim-ruled principality.
During the late 11th century, when the First Crusade waves were carving out their territories in the Jerusalem area, the Christians of the northern Iberian Peninsula set out to take over the Iberian dominated Muslim territories.
Some companies, facing a threat of the competitors, or when they grow too big, tend to split the companies in factions. But this has its risks too.


David Navarro
The caliphate of Cordoba, at this time among the richest and most powerful states in Europe, underwent civil war, known as fitna.
As a result, it broke into Taifas, small rival emirates fighting among themselves due to the ambition of more status or prestige, ethnic reasons or greed, in some cases, contracting Spanish mercenaries to fight other Taifas. (see more)
Dividing a company into departments, and giving them independence, when a company grows or faces a thread, could be a wise thing to do, BUT without a strong leadership which maintains the cohesion among them, it can lead to a complete loss.


David Navarro
Even if at the end, the overruling of the Taifas by a centralized Kingdom brought some stability along 200 more years, most of the territories were already lost, and the decline of the Muslim Empire, which lasted 700 years in the Iberian Peninsula, having conquered almost the whole of it, due to, again, internal fights between Boabdil El Chico, the King his father and his uncle, erased the Muslim domination forever. The last major Muslim city, Granada, was lost in 1492.
To fold back from a company which is disunited, into a more cohesive one, is a very painful process, during which many wrong habits must be corrected, and in most cases, the leaders of each faction need to be dismissed, if not entire factions.
David Navarro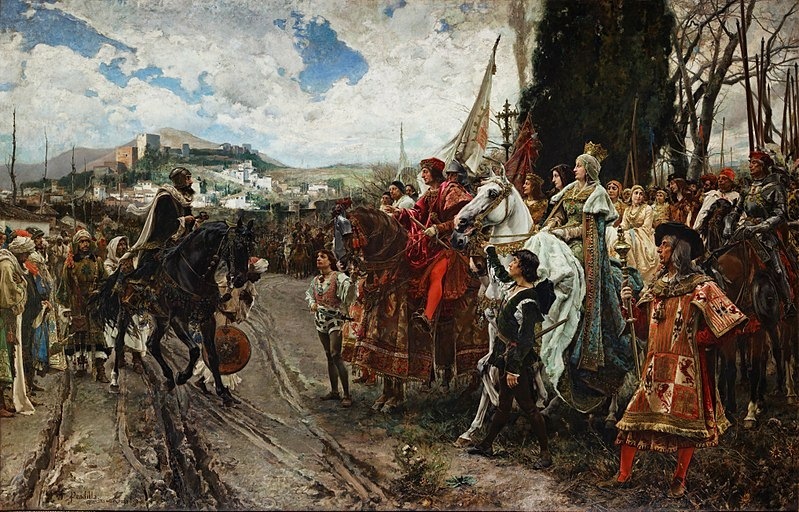 It is a popular legend in Spain, that when Boabdil left Granada (which still is one of the most beautiful cities in Spain) turned to have a last sight of the city, and cried.
His mother said to him, "Cry as a woman, for what you did not know how to defend as a man"
(Picture, The Granada's Rendition by Francisco Padilla, 1882)
If we try to find the root cause of it, it is evident that the disunion between different factions, which led to fierce rivalries, drove an Empire to be lost.
But this was the consequence, not the cause.
The real enemy was neither outside nor other factions.
Every human being is different, and grouped with other humans, its complexity makes unique, and most of the times, very powerful combinations of skills and capabilities.
Some leaders fall in the fallacy to think that promoting competition between different factions or departments, can lead to better results.
We have left behind the dictatorial way of business, on which every employee had to respond to unbreakable guidelines because time has widely proven that killing the singularities, kills the motivation and the growth.
All the authority, the power and the energy which was used to lead a company in the past, needs to be converted nowadays in a very tricky procedure on which the leadership has to be in a permanent alert to avoid that singularities would lead to rivalries.
It is the singularity, and the capability to make every part of the puzzle to work together, what can lead a company to succeed.
Otherwise, as Boabdil did, companies need to get ready to be defeated and cry.
Header photo was taken on January 2003. (Alhambra de Granada at Sunset)
""
Diese Stellen könnten Sie interessieren
---

AbbVie Inc.

Deutschland

Ganztags

000 Mitarbeiter*innen weltweit und rund 3.000 Mitarbeiter*innen in Deutschland bist du hautnah dabei, um mit uns die gesundheitlichen Herausforderungen von morgen anzugehen. Du hast Lust mit ganzer Le ...

---

AbbVie Inc.

Deutschland

Ganztags

Willkommen bei AbbVie · Als Teil eines internationalen Unternehmens mit 48.000 Mitarbeiter*innen weltweit und rund 3.000 Mitarbeiter*innen in Deutschland bist du hautnah dabei, um mit uns die gesundhe ...

---

WOLT

Frankfurt, Deutschland

€24.000 - €31.200 pro Jahr

Join the Wolt Courier Team in Frankfurt · Flexible working hours, earning up to 18€ per hour. Help us to make our hungry customers happy. We are hiring couriers on full-time, part-time, or minijob bas ...