The terror of being unaccepted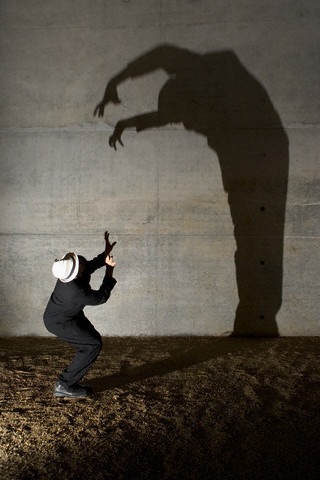 Humans are social animals, and as such, we have the need to be accepted by others.
This fact obeys to another need, which is to reassure ourselves, to look for a confirmation from others about our own choices.
And more importantly, to complete "the big picture" of ourselves, due to the fact that our opinion of ourselves will be always subjectively biased by what we know or able see.
This need, if uncontrolled, can drive us to many situations on which we could even risk our life.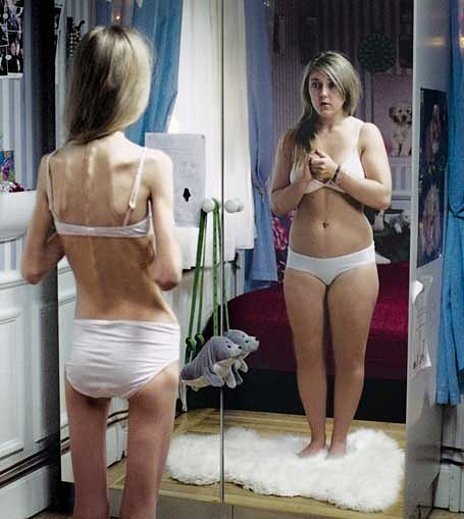 Our society is continuously reminding us what is "acceptable" and what is not.
It makes us aware of it and influences us through diverse channels.
Some of these channels are clearly manipulated by the "Powers That Be".
For example, in Western cultures, to be thin is synonymous of beauty. In some countries, in the boundaries of the world of mode, to use extremely thin models have been banned, due to influencing people to fall in anorexia or bulimia, and thus, in serious health problems, including death.
We could differentiate three different concentric circles of influence.
Ourselves, our feelings and beliefs.
Our intimate circle, or family and friends
Our surrounding society, culture or country.
These three circles interact permanently along our life. This is a fact we need to accept in the first place.
Traditionally, puberty and adolescence, are the previous stages of maturity, on which a balance between the mentioned three circles is reached, giving birth to the kind of person we are going to be. Sadly enough, 80 years old adolescents can be found.
Any unbalance between these circles of influence, and its complex and delicate interactions can lead us to unwanted situations.
To empower our "ourselves circle" only, will cause the rejection of our surroundings.
To empower our "intimate circle" only, can drive us to feelings of emptiness, lack of purpose, and self-rejection.
To empower our "surrounding society circle" only, can distort the vision we have of ourselves and can cause the rejection of ourselves and our intimate circle.
It is difficult to put down a rule of thumb to know for every decision we take, which circle of influence should be taking the lead, but there are some invariable truths we can look at.
We need to be at peace with ourselves. This is especially delicate when our personality is to be formed, as we are pushing to understand and define ourselves. It is true we can forge our personality, and on the other hand, we can't fight against our own nature permanently.
This lead us to one terrifying doubt: Am I as I think I am, or I am just confused??
It happens to be that in puberty and adolescence, sexual effervescence is quite powerful, while brain maturity is not complete. Unfortunately, at this stage of life, some acts driven by immaturity can't be erased and can bring us unhappiness for the rest of our life.
In these cases, is when we really need to check the "other circles", knowing that:
-The ones who love us, need no explanations
-The ones who hate us, don't want to hear them
-The idiots will not understand them
When facing a major decision and having serious doubts about it, or when it will make a big change in our life, the best thing to do is to wait, if the people who love us tells us to do so.
In the end, the ones who love us will accept us as we are anyway, even if they don't agree with us entirely because their only target is that we are happy.
Some decisions will provoke the rejection of the majority. If we are enough convinced of our decision, this should be not a problem, as in any case, there will be always someone who rejects us, no matter what we do.
""
Diese Stellen könnten Sie interessieren
---

Haema

Brandenburg an der Havel, Deutschland

Ganztags

€32.000 - €32.000 pro Jahr

Haema is the largest private blood and plasma donation service in Germany, with 41 locations. We are a partner of Grifols, a leading company in the healthcare industry that develops and offers pharmac ...

Gefunden in: Jooble DE S2 - vor 21 Stunden

---

FEV Consulting

Aachen, Deutschland

(NEW) Master Thesis: The potential of service-oriented software architectures · Aachen, Köln, München · befristet · Vollzeit · Die FEV Consulting ist die technologiegetriebene Top-Management-Berat ...

---

IBM

Sachsen-Anhalt, Deutschland

Introduction · In dieser Rolle arbeitest du im IBM Client Innovaton Center Germany (CIC), wo wir tiefgehendes technisches Know-how und Industriekenntnisse in einer breiten Palette an Kundenprojekten i ...