Those crazy little ones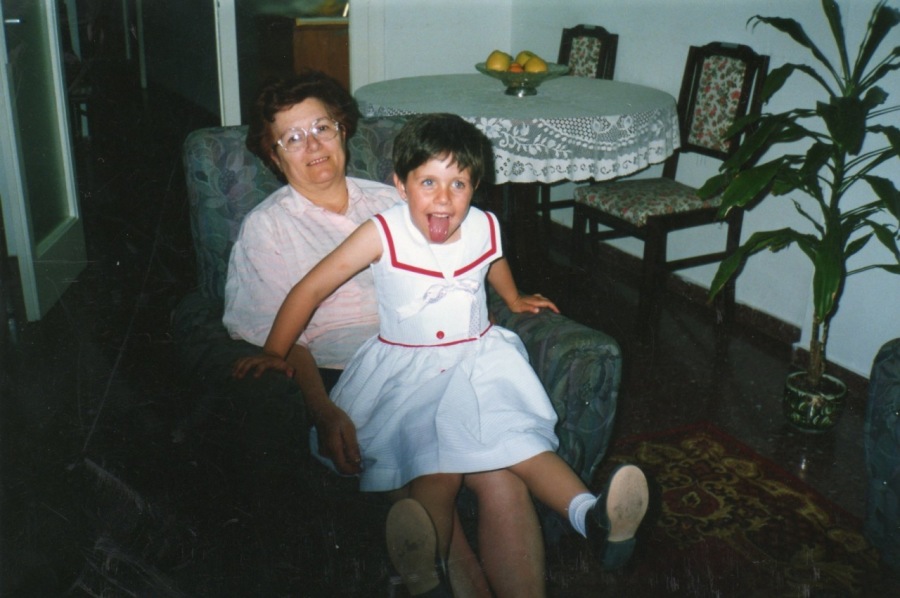 We would do anything for our children. 
We would forge our character, behavior, habits, change things for them we would not do for ourselves. 
We feel good about it and makes us better people, no doubt. 
But unfortunately, with that alone is not enough to make us good parents. 
Despite the fact that past generations have given us an example seeking a better world for their children, this is no longer so in our case. 
I do not mean the environment, the economy or politics. 
These things come and go, and parents can have more or less influence on it. The legacy we leave them is much worse. Family disintegration, indifference, selfishness, you name it. We have a past in which the respect for elders was sacred. And in most cases, it has not done so badly cultivating this virtue.
In the last 20 years some renowned psychologists bet not to flare up children for not undermining their creativity, not denying anything not to cause trauma, and of course, not punish them, much less give them a "slap", rather reasoning with them.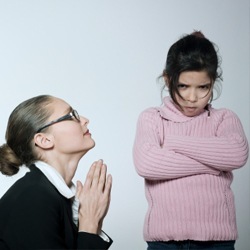 And we have fallen into the opposite extreme, in which the whole world belongs to them, is their unhindered playing territory, and we better not to say otherwise. 
Slapping your own son,even if they really deserve it, in some countries, it is punishable by jail and restraining order. 
Hence, more and more restaurants, airlines, hotels, cinemas and entertainment facilities in general, are hanging the sign "Children NO". 
It hurts those who hurt, but we must recognize that somehow they are right.
Children: that throwing weapon
A marital separation process is a right. Nobody denies that. But the children also have rights: to be happy, not be manipulated or used to hurt the "ex" ... in short, those who read this know what is all about, actively or passively, but the worst is:
What lesson do these children learn from their parents? What they are going to become at the look of this example?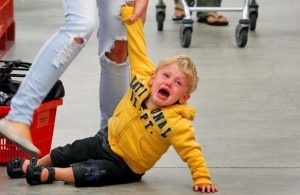 Emperor child syndrome

"I want it all and I want it now" (otherwise, I am driving you mad until I get it)
And we yield. Increasingly. It may seem to give them everything they want will satisfy them. 
But no. Nothing is enough. What happens in many cases is not that they want "something". 
What they actually seek, in most cases, it is the parents' attention at any cost. As being children, and therefore inexperienced, they do not know the concept of moderation. Therefore they want our attention, all and all the time, and hardly understand that they are not the center of the universe. Actually,  they seek one thing we all seek. To feel being loved. And that is not achieved by giving absolute but quality care. Or at least, so I learned it from my parents.
Children have rights ... AND ALSO DUTIES.
Yes, yes, duties, and not those of the school.
According to current Spanish Civil Code, Article 155
Children should:
1. Obey your parents while they remain under his authority, and always respect them.
2. To contribute equally, according to their means, to lifting loads of family while living with it.
Although we could talk about the legal consequences of missing those duties, yes there are, in my view are more important to this post the moral consequences of not teaching children that along with rights, there are also duties. And that is something they will need all their lives, like it or not, so the sooner they learn it, the better their life will be. Both me, as all who read this, our parents taught us well, and we were not hurt nor had such traumas for it.
You can not miss the conference by juvenile judge Mr. Emilio Calatayud, in a workshop on cyberbullying and violent crimes committed by children and adolescents (Sorry, only in Spanish)
https://www.youtube.com/watch?v=JNPTFYpcyxI
First of all, I want to make one thing clear. I love children. I have a daughter 26 years I've raised without the help of his mother since my daughter was 12, with the invaluable support of my parents, and is a grown woman, self-sufficient and very mature.
I dedicate this post and this song of Serrat to her
https://www.youtube.com/watch?v=zn134DMTtbY
Spanish version of this post, here:
https://www.bebee.com/producer/@david-navarro-lopez/esos-locos-bajitos

Diese Stellen könnten Sie interessieren
---

NH Hotel Group

Berlin, Deutschland

Funciones "> WANTED: NEUES BANDMITGLIED · Die nhow Band sucht ein neues Mitglied auf der Front Stage aber auch Back Stage musst du rocken: · gesucht wird ein Band-Mitglied in der Küche · Kein Backroun ...

---

IBsolution

Heilbronn, Deutschland

Ausbilder m/w/d - Fachinformatiker:innen für Systemintegration/Anwendungsentwicklung und Wirtschaftsinformatiker:innen · Du bist kreativ, crazy und voller Tatendrang? - Dann bist Du bei uns im Team g ...

---

Ibsolution

Heilbronn, Deutschland

Ausbilder m/w/d - Fachinformatiker:innen für Systemintegration/Anwendungsentwicklung und Wirtschaftsinformatiker:innen · Du bist kreativ, crazy und voller Tatendrang? - Dann bist Du bei uns im Team ge ...