Toxicity at Work: A hopeless case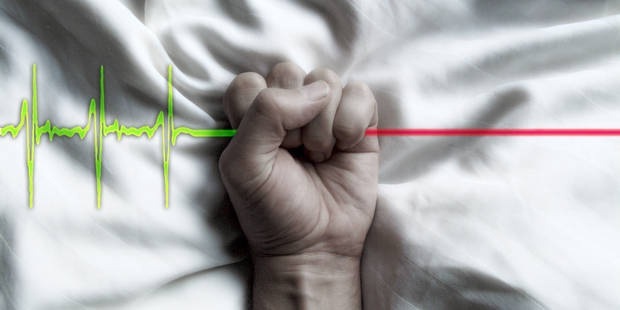 It is said that you better don't explain your plans in loud voice, in case the Devil is listening.
I encouraged many bees to join me writing about Toxicity at work, with a deadline, and it was me who have been postponing publishing. You can't imagine how sorry I am about it.
The reason is simple. The very next day I made the proposal, I was assigned to work with a workmate who is the worst case of toxicity I have ever met in my career, who had me astonished and incapable of reacting.
My point is that, until now, I resisted to accept that there can be a hopeless case. And I was wrong.
The case
Previous facts: The Company I work for is been over 30 years producing high-quality packaging machinery, and changed the ownership on 2011. The main reason is that even if the prior owner was able to lead on technical issues with a lot of success, was unable to manage it efficiently on the economical aspect, so it went bankrupt. Most of the workers remained, some left, and others were invited to leave.
The one case I am speaking of is been there since the beginning of times. Talented, experienced, friendly, and most of the workers have been learning from him...but he has never accepted the change of ownership.
Now, he is at less than two years of retirement, and the animadversion towards the owner has rotten his soul. There is no single day he misses the opportunity to point out how bad the new owner is leading the company, while the fact is, that the new owner has turned the company into a profitable one, with a brilliant development and an outstanding future, despite not renouncing to high-quality standards or increasing the workers' rights and privileges.
Not enough for him.
I have been digging on the case, trying to understand and to find a solution, and I had to give up.
His only and not openly unveiled target is to give from him as less as possible while making anything possible to be fired before retirement, in order not to lose retirement benefits.
The owner knows it. The chain of management knows it. Many of co-workers too. It was me the only naive who did not see it.
Facing such a hopeless case, I have just found only one way to deal with it.
To smile foolishly at him as if I was mentally weak when he overturns on me all his toxicity, and try not to be infected. Is a hard work, but is the only way to survive it.
The defeat feeling about this has been hindering me on the last days, as I promised, to put together in a buzz such a wonderful and huge material many bees have shared like Harvey Lloyd , Ali Anani, Brand Ambassador @beBee , Ali Anani, Brand Ambassador @beBee , Katja Bader , Katja Bader , @Anne Thornley-Brown , Franci🐝Eugenia Hoffman Sara Jacobovici David B. Grinberg among many others.
But will do soon.
"
Diese Stellen könnten Sie interessieren
---

Balazs

Bremen, Deutschland

Case Manager Innendienst Diabetes (m/w/d) page is loaded Case Manager Innendienst Diabetes (m/w/d) · Apply locations Germany, Bremen time type Full time posted on Posted 2 Days Ago job requisition id ...

---

Krankenhaus Nordwest

Frankfurt, Deutschland

Voll- oder Nebenberuflich

Als Klinikum der Schwerpunktversorgung und akademisches Lehrkrankenhaus mit 503 Behandlungsplätzen, elf Kliniken und sechs Instituten einschließlich zentraler Dienste in Frankfurt gehören wir zu den w ...

---

Athlon

Walldorf, Deutschland

Regular Ganztags

Requisition ID: 153688 · Location: Walldorf und alle weiteren Standorte in Deutschland · Employment Type: Part time or Regular Full Time · UNTERNEHMENSBESCHREIBUNG · Die SAP wurde 1972 von fünf ...