What being a Bee means to me
Above all, I would like to thank the honour for being appointed as Bebee ambassador to Javier beBee and Juan Imaz and their team.
As some bees already know, I've landed here due to Juan Imaz who I first met at LI around 2013.
After so much time of mutual and extremely interesting "mind exchanges", from one day to another I noticed he was not publishing there anymore.
Then, I followed his "breadcrumbs", and it leaded me here at Bebee, for which I am grateful, and which motivated me to write the buzz https://www.bebee.com/producer/@david-navarro-lopez/did-you-say-thank-you-to-your-teacher
Something it overwhelmed me at first sight is the warmth of other bees I felt. People I never had contact before, showed respect, connection and empathy, the kind of relationship Ali and myself had been cultivating along some time. No wonder he joined Bebee. Is the kind of place he (we) should be. And ever since, I have seen my admired Ali growing exponentially on his always challenging buzzes, uplifted by some other bright minds that have the same affinities.
I believe being a Bee is like being in love.
You can't explain it, and is hard to know how it came to Bee.
You can't describe it to anyone who never felt it before.
But you know you are. And other who are too, can see you are.
In my long, "quixotic", and solitaire journey of searching the truth of things, the self-enhancement, a sort of "enlightenment", I have the feeling I have found a place on which I can easily connect with other people who with I can share and exchange thoughts, always enriching, always challenging, and above all, always interesting.
This lonely wolf, this lost bee, finally has found a hive on which it should bee.
Proud and happy to bee here.
This is just the beginning. Life ahead is promising.
Let us make our world a better place to "bee" in.
Thank you @Netta Virtanen for the Tshirt and the Mug. Together with my "honey" glasses is the perfect equipment.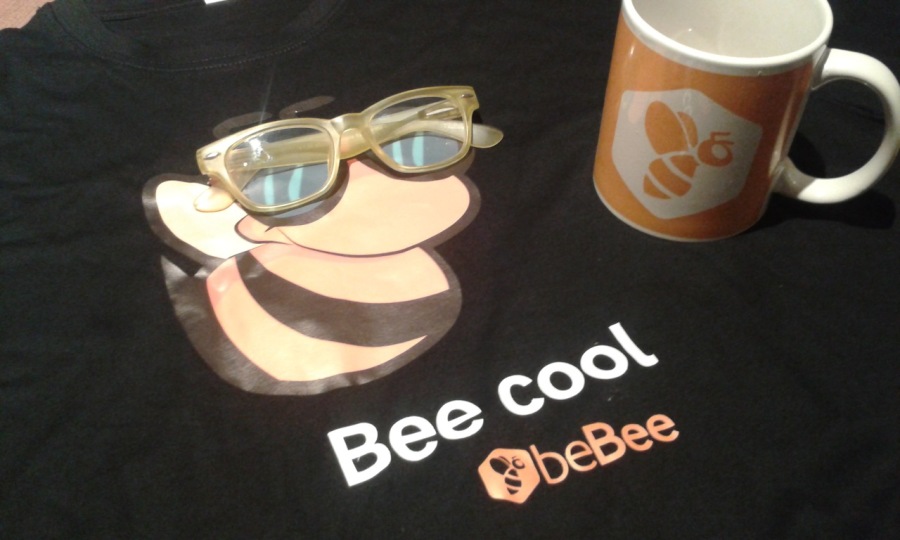 "
Diese Stellen könnten Sie interessieren
---

Nilfisk Group

Rot an der Rot, Deutschland

Ganztags

Zum nächstmöglichen Zeitpunkt suchen wir einen Servicetechniker in den Regionen Memmingen, Marktoberdorf, Kaufbeuren oder Kempten (m/w/w). · Ihre Aufgaben · Instandsetzung aller Produkte aus unserem P ...

---

Stanley Black & Decker

Gießen, Deutschland

Ganztags

Stanley Black & Decker ist mit über 54.000 Mitarbeitern der weltweit führende Anbieter für Werkzeuge und Zubehör, elektronische Sicherheitslösungen sowie Befestigungslösungen mit nachhaltigem profitab ...

---

IBM Client Innovation Center Germany GmbH

Frankfurt am Main, Deutschland

Hinweis: Bitte bewerben Sie sich ausschließlich über unseren direkten Bewerbungslink gehostet von Empfehlungsbund und · Wir freuen uns darauf, Sie kennenzulernen · STELLENBESCHREIBUNG · Introduction ...