You are not multitasking: Your brain is.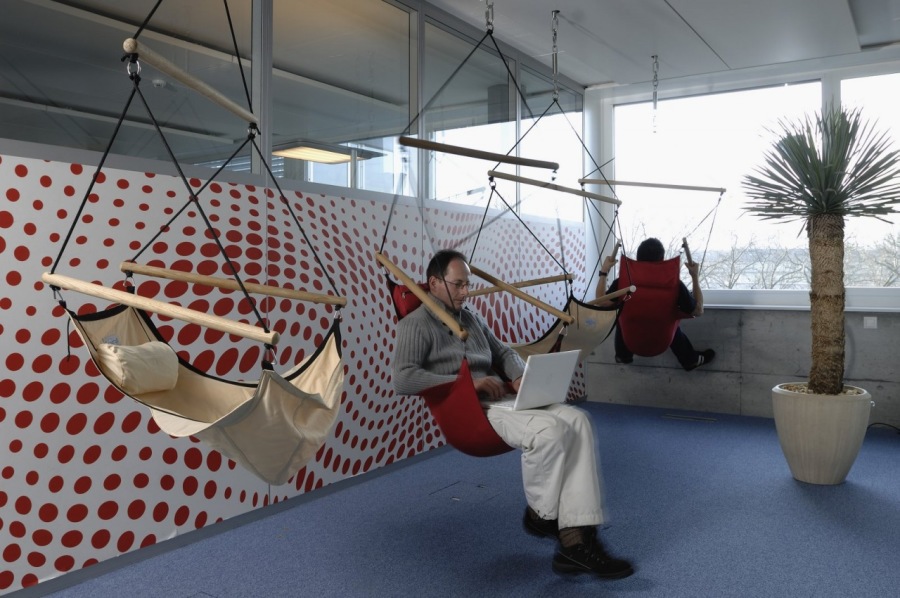 Many outstanding articles are already written about multitasking, in the line of 9 tips for….(you name it), all good advices to be taken in consideration when trying to stay focused.
But, why is it so difficult?
The conscious part of our brain, where our day-to-day reality happens, and the logical thinking takes place, is literally and continuously bombarded by our unconscious.
It seems that the more knowledge and capabilities you have, the more difficult is. A good example of the contrary, with all my respect, can be seen on people with mental disabilities.
Some can stay focused long hours doing a simple activity, without any sign of fatigue. Furthermore, they might be disgruntled if you interrupt them, they forget even basic needs like drinking, eating or resting. It would not be a novelty, unscrupulous employers, knowing of this peculiarity, abuse them enslaving them.
Open question to be later answered: Could "focusing" be considered a disabling habit?
Video games can cause the same effect on average individuals, not to mention what happens with a mentally disabled person, or people with serious mental unbalances such as depression.
Creative tasks requiring long hours of concentration, like programming or text editing, can cause it too. Personal life/relationships are then harmed.
Both examples, video games and creative tasks, have something in common. Both parts of your brain are working together.
It uses to happen that, even if you are not at work, your brain goes on and on; and when you are back to work, then is difficult to stay focused. Strange, isn't it?
All the above questions have a common root:
You (your conscious you) are not multitasking, but your brain is. While your conscious tries to stay focused on logical thinking, same time your unconscious is recording everything it happens around and inside of you, evaluating information, making conjectures, finding answers, taking decisions, as well as producing so called rubbish thinking, mixing it up all together, unknowingly for your conscious.
Bad news, as complex cognitive processes can only happen in the unconscious, where all the information resides. And yes, to stay long time focused can be a disabling habit, your creative side, the unconscious, will be the "victim", thus creating a mental unbalance.
Good news. The answer is the balance. Conscious thinking needs to have its right place, and all the "9 tips for..." advising are very useful, but your unconscious thinking needs its place too, as like it or not, is not going to remain silent, and will find the way to catch your attention, without taking into account whether it is the right time for it, if trying to keep it shut up permanently.
Provide a "room" where the two parts can be able to interchange ideas, and make a habit of it. Great thinkers know it, using meditation or alternative activities in a regular base.
Great companies on which long hours of focused creative thinking is needed have clear this point. 
The header of this post, is an image of a Google office in Zurich.
See more about this topic at : http://www.slideshare.net/DavidNavarro26/why-making-choices-based-on-intuition-can-be-successful
Diese Stellen könnten Sie interessieren
---

Telefonica

Hürth, Deutschland

Ganztags

€24.000 - €28.000 pro Jahr

Full-time, temporary contract · Location: o2 Shop Hürth, Hürth-Park 117 · Training start: 01.08.2024 · #o2wantsYOU · An excellent mobile network, top-notch products, and attractive modern shops are al ...

---

Gerresheimer

Wertheim am Main, Deutschland

Ganztags

Stellenbeschreibung · In der Rolle des Maschinen- und Anlagenführers (m/w/d) übernehmen Sie u.a. folgende Aufgaben: · Überwachung und Bedienung der Produktionsanlagen · Sicherstellung eines reibungs ...

---

C&A Mode GmbH & Co. KG

Ansbach, Deutschland

€20.000 - €30.000 pro Jahr

Various tasks are required in our store in Ansbach depending on the time of day, day of the week, and season. Your flexibility is crucial here. · A customer asks you if the top is available in a diffe ...