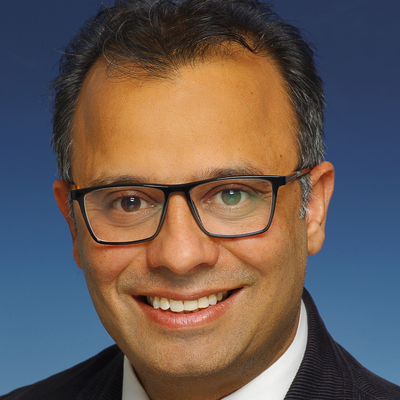 Angebotene Dienstleistungen €20

/ Stunde
Bildung / Ausbildung (1)
Biologie-Lehrer

Über Raminder Singh:
I am a highly qualified and professional Senior Scientist and Researcher with extensive qualifications, professional development, and associated experience in laboratory environments. As a result, I have harvested a wide spectrum of scientific and technical skills, including designing assay protocols for primary cell isolation, cell imaging, and biomaterials for 3D tissue printing. Additionally, I have shared my knowledge and expertise through mentorship and supervision of academic students at various levels, including PhD (Biology/Cell Study), MD, MSc, and BSc. I have additionally completed an intensive course called Clinical Research (CRA), where I obtained in-depth learning on: Pharmaceutical management, Medical basics & Clinical research.
With strong scientific and analytical abilities, I have positively led end-to-end projects and tasks, meeting strict deadlines and maintaining regulatory standards and compliance. To date, I have developed a depth of knowledge in cell biology and molecular biology, and I pride myself on my analytical approach that supports process improvements, system implementations and laboratory activities. 
An example of my research experience includes cardiovascular diseases, based on the fact they are the leading cause of death worldwide. In patients with contra-indication for stent placement, bypass surgery is the method of choice. Vessels used for surgery can be of autologous or allogenic origin. Autologous vessel procurement reduces the risk of rejection but requires a second surgery site. Additionally, the availability of vascular autografts is limited due to various reasons such as age of patient, status of the vascular tree, pre-surgeries, or size-mismatches. Commercially available synthetic grafts made from polytetrafluoroethylene (PTFE, brand name Teflon) or Darcon are used for large diameter vessel replacement, but their patency is very low due to a limited endothelization leading to thrombosis, hyperplasia, and a lacking integration into the surrounding tissue. This calls for intensifying the research to produce artery-like vessel substitutes. Despite profound progress in the field of artificial blood vessel design, development of sustainable small diameter vessels has not been achieved yet.
I am well versed in building and sustaining relationships with other scientific professionals, both internally and externally. I am a highly motivated person, with exceptional multi-tasking, analytical and organisational skills, and I enjoy working with people on all levels, adopting a critical approach to solving problems and developing scientific processes. 
I am looking to improve my networks and remain visible for new work opportunities. I look forward to connecting with you! 
Erleben Sie
Advanced training course "Gene technology, Biosafety and Biosecurity" for representatives for biological safety according to §15 Abs. 2 Satz 1 Nr.3 GenTSV; Medical School, Hannover (MHH), Germany 
Completed "Basic in laboratory animal science and management perioperative management", (FELASA B) course to responsible for carrying out experimental procedures on animals, MHH, Germany
Qualified for "National Eligibility Test (NET)" of Agricultural Scientists Recruitment Board (ASRB) with specialization of biotechnology for selection in prestigious Indian research institutes 
Synthesis various Hydrogels using natural material, 2015 to 2020
Cell Studies with respect to Hydrogels, 2015 to 2020
Magnetic Loading of the Cells, 2015 to 2020
Isolation of the smooth muscle & endothelial cells from umbilical cords, 2015 to 2020
Immunofluorescence Techniques, 2013 to 2020 
Microscopic Study of Cells, 2013 to 2020 
Cell Culture Techniques, 2007 to 2020 
Bildung
| | | |
| --- | --- | --- |
| Molecular Biology (15)  | Cell (15)  | Cell Culture (14)  |
| Protein Purification (12)  | Western Blotting (11)  | Biochemistry (10)  |
| Cell Biology (9)  | Protein Chemistry (8)  | Stem Cells (8)  |
| Protein Expression (7)  | Molecular Cloning (7)  | Cancer (7)  |
| Biotechnology (6)  | Drug Discovery (5)  | PCR (5)  |
| ELISA (3)  | Enzyme Assays (2)  | Polymerase Chain Reaction (PCR) (1)  |
| Cell Signalling  | Protein Assays  | Assay Development  |
| Stem Cell Research  | Immunoprecipitation  | Reverse Transcription Polymerase Chain Reaction (RT-PCR) |
| Tissue Culture  | Tissue Engineering  | Regenerative Medicine  |
| Biomedical Sciences  |   | Biomedical Research  |
| 3D Printing  | Nanobiotechnology  | Nanomedicine  |
| Cancer Research  | Cancer biology | Cancer stem cells |
| AML  | Biomaterials  | Tissue Culture: Cell separation from blood (1)  |
| Maintenance and Storage of Mammalian Cells (1)  | Proliferation and Cell Death Elisa Assay  | Transfection, Colony Forming Cell (CFC) Assay (Methylcellulose Assay)  |
| Nucleic Acid: Isolation, purification, cloning, colony hybridization  | Conjugational Plasmid transfer, Electroporation, SiRNA  | ShRNA, Southern Blotting, Primer designing, RT-PCR, PCR  |
| Protein: Purification, immune-precipitations, western blotting  | Immunohistochemistry: In-situ Hybridization, Immuno-florescence | Bioinformatics: Sequence Analysis and Database Searching – BLAST  |
|   |   |   |
|   |   |   |
| Leadership  | Mentoring  | Analysis & Validation  |
| Project Management  | Reporting  |   |
Fachleute, die mit Raminder konkurrieren
Fachleute, die ähnliche Dienstleistungen wie Raminder Singh anbieten
Fachkräfte aus demselben Wissenschaftlich-Sektor wie Raminder Singh
Professionelles Angebot Biologie-Lehrer leistungen
Professionelles Angebot Biologie-Lehrer leistungen
Fachleute aus verschiedenen Bereichen in der Nähe von Erlangen, Kreisfreie Stadt Erlangen, Mittelfranken
Jobs in der Nähe von Erlangen, Kreisfreie Stadt Erlangen, Mittelfranken
---

msg systems

Nuremberg, Deutschland

Senior System Architect msg Research (m/w/d) · Etablieren Sie mit uns technologische und methodische Innovationen, meistern Sie mit uns den Wissenstransfer und unterstützen Sie mit uns spannende Proje ...

---

PSYMA GROUP AG

Rückersdorf, Lichtenau, Deutschland

Research Manager (m/w/d) im Bereich Healthcare · Werden Sie Teil unseres Teams Entdecken Sie mit uns die spannende Welt der Marktforschung im Bereich Healthcare. · Die Psyma+Exevia Health GmbH in Rü ...

---

Ipsos

Nuremberg, Deutschland

Deine Aufgaben · Mitwirkung bei der Konzeption und Durchführung quantitativer Marktforschungsprojekte · Angebotserstellung im Bereich Car Clinics und hier insbesondere in den Bereichen Auswahl und Br ...