Hammering My Head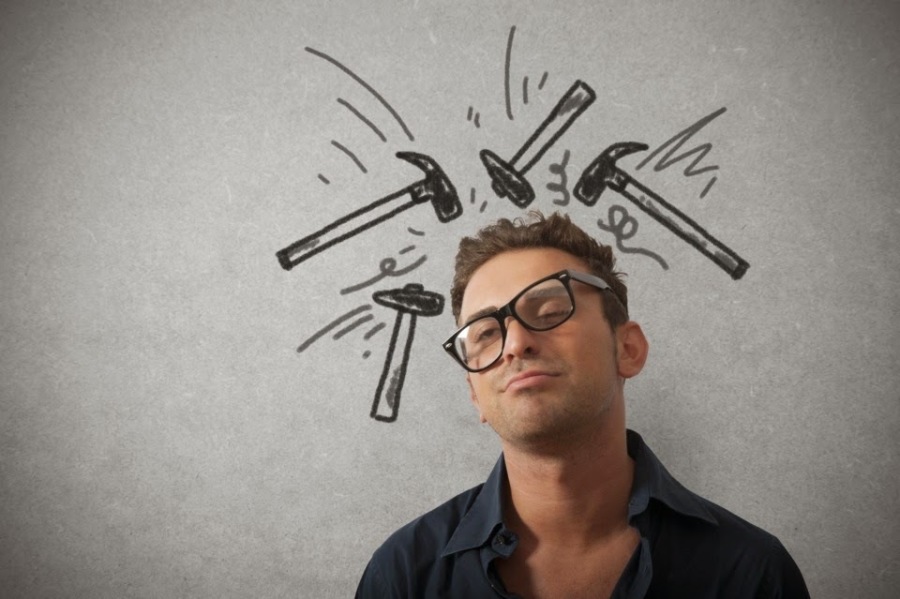 There are no many things as destructive as a negative mind in the workplace. Surprisingly enough, those who have a negative behaviour, when asked, they would never admit they are. They simply think they are realistic. A common response from them is "a pessimistic is an optimistic with experience"
With all, it is much more probable for an optimistic to turn into a pessimistic rather than vice versa.
Let´s put it simple. To be one or the other is a choice.
The point is what is impelling us to take one of both.
If you are in a workplace, mostly is because you get paid for performing a job, otherwise, probably you would be doing something else.
Someone said, if you can´t do what you love, make sure you love what you do.
Sometimes you can choose the work you want, and sometimes not. You can blame anyone for having a job you wouldn't choose, even yourself.
But the ultimate choice, that is, what is your attitude towards it, is only yours.
To become a pessimistic, in fact, is a quite easy choice. If you don´t have enough inner motivation to it, just sit and wait: Time or other co-workers will bring you enough negative energy to become a first class one.
When facing challenges or new situations at your workplace, you only need to keep in mind these two sentences to achieve it:
-We have always done it this way (or we have never done it differently)
-This is not my task to do (or responsibility)
The good thing of these two, is that with it you can skip a lot of work, your superiors will leave you in peace so you can go on hanging around spreading negativity, you don´t need to work your ass off to get things done, and in the end, you could be taken as a wise one. In addition, it might calm your conscience down, because you are just being realistic.
In the other hand, facing challenges with a positive mind can be exhausting, as you need to fight in 3 different fronts: The challenge itself, your inner negative natural trend, and the invaluable help of your pessimistic co-workers.
The rewards for being optimistic are very scarce. If you ever are successful, your pessimistic co-workers will never take as a success, just a matter of luck, underestimating the fact you have put a nice bunch of hard work on it.
The good point of it, is you will never have the need to calm down your conscience, knowing that you did whatever it was at hand to accomplish your task. This is a reward only known for a few, and is more precious than gold, like a gold medal only visible for the ones like you.
Normally, an optimistic person doesn´t use to chase or disturb pessimistic people.
In return, pessimistic people would show good manners just keeping their shit for themselves.
Thank you.
Diese Stellen könnten Sie interessieren
---

Robert Half Deutschland

Konigswinter, Deutschland

Ganztags, Ganztags

Head of Accounting (w/m/d) gesucht - Für unseren Kunden, ein Unternehmen aus der Automotive Branche mit Sitz im Raum Bonn, suchen wir zum nächstmöglichen Zeitpunkt eine Head of Accounting (w/m/d). · B ...

---

Fressnapf

Krefeld, Deutschland

Ganztags

Als Head of Corporate Buying – Brands SME im Bereich Corporate Buying Brands trägst Du eine hohe Verantwortung und beeinflusst maßgeblich unseren Unternehmenserfolg. · Das bewegst du bei uns · Als H ...

---

HaCon Ingenieurgesellschaft mbH

Hanover, Deutschland

Ganztags

Willkommen bei Hacon, einem führenden IT-Unternehmen im Bereich der digitalen Mobilitätslösungen. Als eigenständig geführtes Unternehmen sind wir Teil der Siemens Mobility. Wann immer du in Europa mit ...