Flocculating Bubbles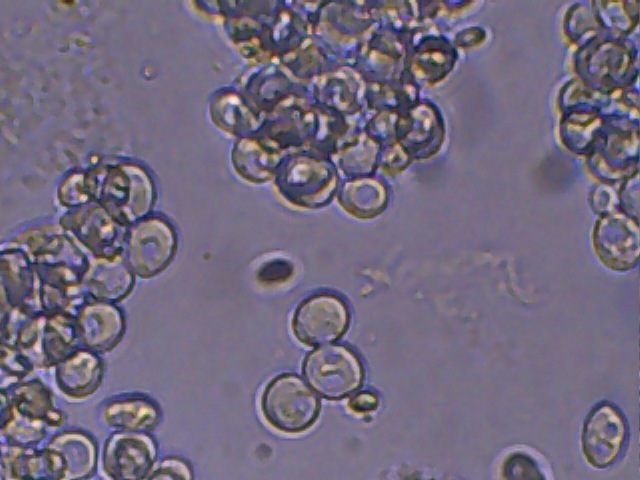 Some ideas have the power to be so contagious, that empower other ideas to stick together and form a different thing with a completely different behaviour and results.
This is a response to Ali Anani's challenging comment "Just to tease your mind dear @David Navarro López dirts are mostly fatty. What a long fatty molecule does is attach it fatty part to the dirt and the resulting too fatty materials form micelles. Maybe dirty ideas form bubbles this way"
Then it came to my mind two different phenomena on chemistry, Flocculation and Coagulation
"Flocculation, in the field of chemistry, is a process wherein colloids come out of suspension in the form of floc or flake; either spontaneously or due to the addition of a clarifying agent. The action differs from precipitation in that, prior to flocculation, colloids are merely suspended in a liquid and not actually dissolved in a solution. In the flocculated system, there is no formation of a cake, since all the flocks are in the suspension.
Coagulation and flocculation are important processes in water treatment with coagulation to destabilize particles through a chemical reaction between coagulant and colloids, and flocculation to transport the destabilized particles that will cause collisions with flock."
Text seen at https://en.wikipedia.org/wiki/Flocculation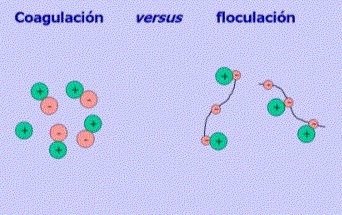 A main difference between both of them in relation to ideas is that Flocculation is a reaction one-to-more, whilst coagulation is a reaction one-to-one.
Another is that a Flocculant does not change the nature of the other components significantly, or at least, as much as coagulation does.
Concerning to ideas, many parallelisms can be found with this two chemical reactions.
I would say, that Flocculant ideas would be the ones that have the power to "stick" to other ideas changing them just what is needed to be a part of a whole, and this whole would have more weight.
In the other hand, Coagulation ideas would make other ideas react and change significantly its basic characteristics and functions.
Whenever we think to boost other's ideas,or influencing people, how to do it would determine if we are acting as a flocculant, just putting together ideas and allowing them to be different to each other, as long as they are together as a "molecule", or to change them completely absorbing its components to make another thing.
Just saying.
Diese Stellen könnten Sie interessieren
---

Serviceplan Gruppe

Hamburg, Deutschland

(Senior) Copywriter Bubble Trade (m/w/x) · Verstehen, beraten, kommunizieren: Das bedeutet für uns Markenführung. Den Erfolg unserer Kunden sichern wir nach dem Credo "Building Best Brands". Als größt ...

---

MainTea GmbH

Frankfurt, Deutschland

Employee

Wir sind Bubble Pop - ein innovatives Startup mit einem hochmotiviertem Team Wenn du das auch bist und Bock auf ein cooles & dynamisches Team hast, bist du bei uns genau richtig · Unser Bubble Tea ste ...

---

Mister Bubble

Hamburg, Deutschland

Side job

SPRING' INS TEAM · Bei Mister Bubble erwarten Dich Jobs voller Action, Spaß und Abwechslung.Hier hast Du die einzigartige Chance, sportliche Freizeitaktivitäten mit der Arbeit zu verbinden – adrenali ...