Hey, recruiters: Candidates are not meat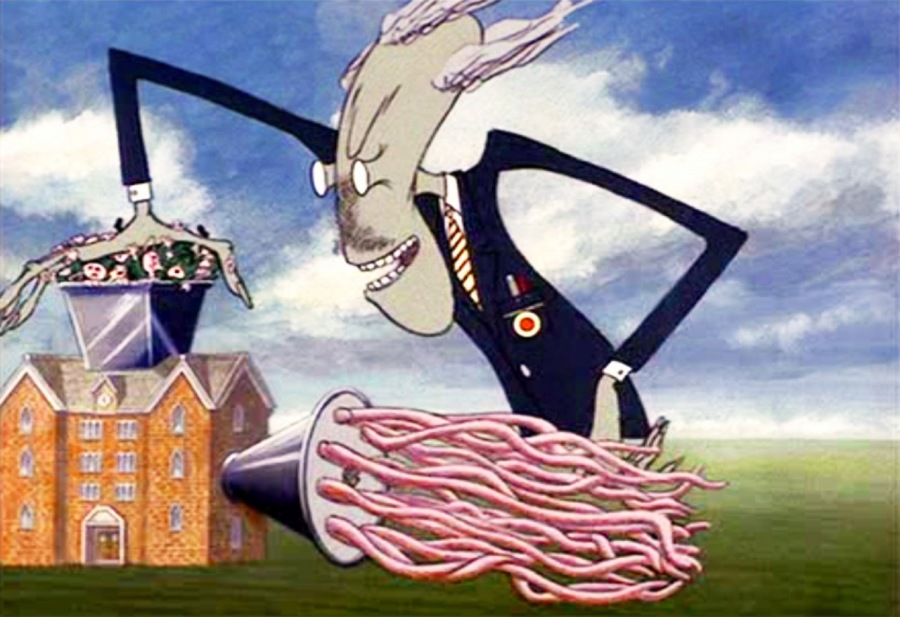 For anyone who is looking for a job, the feeling of being dealt with as if they were not human beings anymore is, sadly, more than usual, is the "normal procedure".
I am sick of seeing posts, articles, books and trainings oriented on how to "seduce" recruiters, and get selected. Sick because there are innumerable lines written about how to be the perfect candidate, but nothing or almost nothing about how to be the perfect recruiter.
There are two facts that compelled me to write this post on these terms:
I have been myself a long time looking for a job, and suffered in my own flesh the indescribable sensation of knowing that you could be the perfect candidate for a position, and not getting even a short note telling you that you are discarded. Beyond that, the expected response by a candidate would be, of course, knowing why you have been discarded, so next time the postulating criteria could be refined.
Recruiters are so bad mannered, that if under their criteria, you are not fitting into the position, they don't have the gesture just to let you know. They just ignore you like if you were dust on the street.
I have been contacted by many recruiters for positions that very unlikely would fit to my skills or experience, sometimes, with a rather pathetic impertinent insistence.
To these two facts, some questions assault my mind:
What are the criteria that are used to recruit a recruiter?
Considering that they are halfway between their customers, a company which is looking for a very specific candidate and the candidate itself, with a very specific skills set...
How can it be that, when you happen to have the initial conversation with a recruiter, they mostly have no idea what the company does, and even most scary, they have no idea of the nuances of the skills required for the position?
It seems to me they have something like a "data base" which matches positions, companies and skills, with the only criteria of matching words, regardless of the meaning of the words themselves, and as a result, like in a Russian roulette, they get to shoot.
It is already a common practice into recruiting companies, that the initial reading of the candidates CV's are done by a program, with a specific algorithm, more likely written by a psychopath nerd in a dark basement.


David Navarro
If you, as a candidate, are so lucky to put the right words on your CV, like "enthusiastic" and "service technician" in the same text, Bingo, you go to the next level. Just like that. Even if you are a service technician for coffee machines, and the position is for a technician of surgical instruments.
In regards to the three recruiters I have been contacted lately for different positions, if I had the opportunity to talk to their boss, I would recommend firing them immediately, as they are harming their own company, the hiring company and the candidates.
Furthermore, in my opinion, most of the personnel selection companies should be shut down, because they are only making noise, but not meeting the needs and wishes of their customers.
Most of them don't understand what a company really is, as their components, if you look at the recruiter's professional life, have never been company people.
Of what utility a sociologist's criterion may be, when selecting an electrician?
To my eyes, the enormous bunch of money that is nowadays put by hiring companies into recruiting companies' hands should be put into their own HHRR departments, who really know what the company is, and what is expected. So much time and money wasted.
Because in the end, is the hiring company which will have to deal with the result of this nonsense, and in many cases, you have here another big waste.
Recruiters have lost of sight that candidates are not just numbers or recyclable meat.
Really, guys, can you really go to sleep well, no regrets?
Your conscience does not bother you in regards of how you treat other human beings?
They are living beings, which are to be integrated to another living thing, which is a company.
A little of respect should be shown here. But this is only the opinion of another piece of meat.
Image Credit: Gerald Scarfe
Diese Stellen könnten Sie interessieren
---

Medizinischer Dienst Mecklenburg-Vorpommern Körperschaft des öffentlichen Rechts

Schwerin, Deutschland

Der Medizinische Dienst Mecklenburg-Vorpommern ist der unabhängige sozialmedizinische Beratungs- und Begutachtungsdienst in Mecklenburg-Vorpommern für alle gesetzlichen Kranken- und Pflegekassen. In d ...

---

Envista

Bremen, Deutschland

Ganztags

Über unsAbout us Envista and its family of companies (Envista) will not accept unsolicited resumes from any source other than directly from a candidate. Envista will consider unsolicited referrals and ...

---

Borealis AG

Burghausen, Deutschland

Arbeitszeit: Full-Time · Art des Vertrags: befristet bis zum Ende der Ausbildung mit Option zur anschließenden Übernahme · unsere Produktionsanlagen an- und abgefahren werden und du dafür sorgst, dass ...