Hate: The legacy of 21st Century generation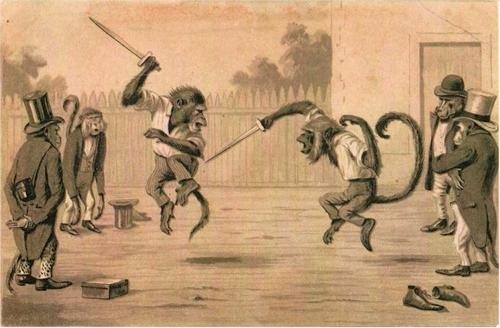 The Islamism is an issue that some decades ago was only a "local" matter. Nowadays, we are globally exposed to its complexity and is difficult for a western citizen to have a fair opinion or positioning to the matter.
Above all, many of the most admired people I know are Muslims.
It will be difficult to expose facts and opinions here and remain delicately impartial, which is my main point for this buzz, only for the fact that highlighting some issues above others is already biasing.
The uncomforting feeling of not understanding has driven me to abandon my mutism, even if I know no clear answer is going to be found.
The information anyone can get, no matter on which side of the conflict you are, is manipulated. The easy way is to consider that there are no intermediate or alternative positions, so fanatism and racism are going hand on hand amongst us, creating a powerful monster: Hatred.
It is contaminating us in such a way, that if you are a western citizen, and you hear or see Muslims talking to each other, you automatically grow feelings of rejection. For me, being born in Barcelona, one of the most tolerant cities along its history I know, this is difficult to accept.
The multiple and simultaneous conflicts between religion, culture, economic power, political power, class struggle, are interacting in such a way that there is no way to know what is the inception of all of it, whilst we are all human beings who have the same feelings, needs and wishes.
Macro and Micro
From the one side, you can find some Macro issues, like some Islamic countries which are openly promoting and financing fanatism and terrorism, coming from a distorted point of view of their own religion's most pure principles.
From the other side, you find western countries that are using fear and ignorance to indulge themselves to start wars, be they economic or military ones.
In my opinion, both positions are guilty of the same sin in equal parts: Promoting hate between human beings, for their own selfish purposes.
In the middle of them, there are the economic powers, which historically have always financed and promoted both sides of any conflict, and taken profit of all of them.
All these three factions have very powerful propagandistic mechanisms to spread manipulated or manufactured news to influence/justify their actions.
These Macro issues are influencing other Micro facts, like for example, integration of refugees on western countries.
At this point, I am not too sure which of both positions are more fanatic and racist.
From my subjective perspective, it is difficult for me to understand how can Islamic people say that Europeans are racists, or not willing to let them integrate, whilst they are the firsts who are not willing to do it, claiming rights like building their own mosques with minarets in the middle of an ancient European city, altering the traditional skyline of it, not to speak about maintaining without any concession their own traditions and way of living, no matter if they don't fit in our culture. At the same time, rejecting any possibility of adapting to any tradition of the country they are living in.
I wonder what would happen if we would try to do the same in their country.
Some weeks ago, I took a taxi, and the driver was a Turkish man who has lived in Germany for over 30 years. His children have grown up in this country, and he has already grandchildren.
In a traffic light, there was a pedestrian waiting to cross, who was wearing a kilt, or Scottish skirt. The Turkish driver yelled if he thought we were in Scotland, and if he was a man, he should not wear any skirt, which was undermining the proud of being a male, as a skirt is female clothing. 
Astonished as I was, I failed to answer that even this was Germany and not Istambul, I had the same feeling when I see Muslim ladies with their burkas, niqabs and hijabs
This is what I mean with Macros influencing in Micros.
It is not seen at the Coran that females must use clothing covering their faces or hair. Mostly it comes from radical interpretations, starting in Afganistan along the rise of the Taliban.
Radicalism is getting empowered in the Islamic and Western countries, using and promoting a low level of laic education, and brainwashing their population with extremist concepts.
Any attempt of going against this trend is considered treason and purged.
We are sadly attending to the same extremist trend in western countries, with the rise of neoliberal and neo-fascist political parties taking positions in our governments.
The worst part of it is that these political parties are democratically voted, that is, western countries Micro environment is as well been deeply influenced by Macro issues.
Again, both parts of the conflict have the same level of responsibility about the sins against humankind we are seeing every day.


David Navarro
Is this really the best we can do as "dominating species" of this 21st-century world?
To promote hate against each other with no other excuse that "the others started first", or "because they are different"?
With all this, we are breaking a rule which has lasted since the dawn of the mankind:
To deliver to the next generation a better world to live in.
We should be ashamed of ourselves.
Credit of the image: Found in Internet. Tried to find out who the author is, without success. I have chosen the picture because it reflects exactly the image I have about this conflict. Monkeys fighting each other whilst other richer monkeys are comfortably enjoying the spectacle.
"
Diese Stellen könnten Sie interessieren
---

Platform21

Berlin, Deutschland

PraktikumSHIP

Wir suchen derzeit motivierte Verstärkung füreine Crowdfunding-Kampage sowie weitere Aufgaben im BereichKommunikation, Social Media und Community Management · Aufgaben · Mithilfe bei derVorbereitung u ...

---

Galderma

Wachtendonk, Deutschland

With a unique legacy in dermatology as well as decades of cutting-edge innovation, Galderma is the pure-play dermatology category leader, present in approximately 90 countries. We deliver an innovativ ...

---

MARKT-PILOT GmbH

Esslingen, Deutschland

Ganztags

Über MARKT-PILOT GmbH: · Be bold, think big and grow with us · Wir sind eines der schnellst wachsenden B2B-Scale-ups in Deutschland und schaffen einen echten Mehrwert für den mittelständischen Maschin ...